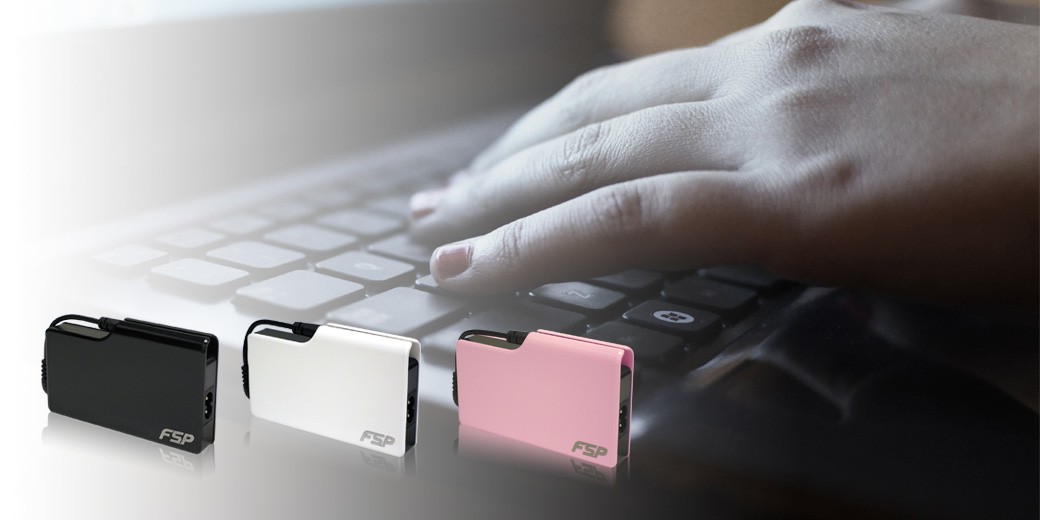 This NB Q 90 series of universal PC notebook adapter meets CEC (California Energy Commission) & ENERGY STAR LEVEL V standards, (Power Saving < 0.5W & Efficiency > 87%). With only a 18.9mm/0.74" thickness and the EZ-cable management design, this easy-fit power adapter is perfect for travel convenience. Also, for maximum compatibility and versatility, the NB Q 90 series comes with nine (9) interchangeable I-Point power tip connectors for use with DELL, HP, SONY, IBM, LENOVO, ACER, ASUS, COMPAQ, GATEWAY, HITACHI, TOSHIBA, VIEWSONIC, PANASONIC, FUJITSU, SAMSUNG, NEC, SHARP, LG and more PC notebook models. Please click here for latest compatibility information. Power-Up with confidence, all models come with a standard FSP Quality Assurance Program that provides a direct service guaranteed quality and performance for a period of 3-Year. RoHS, Lead-Free, Green Product (G.P) global environmental friendly status.


Many cutting-edge products have been created in any given time, but what about the NB adapter?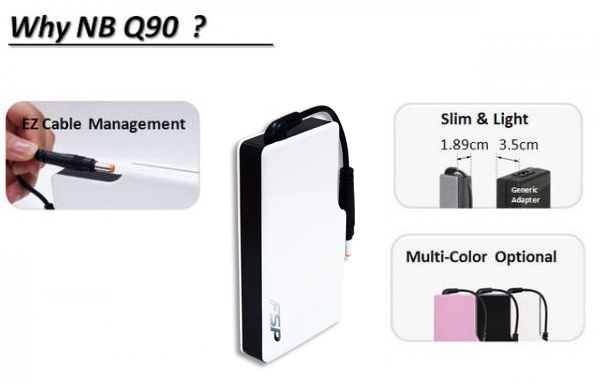 NB Q Series is a new innovative product line from FSP. Slim with a light design. The EZ cable management let you easily pack and go. Carrying both your Notebook and NB Q90 plus adapter is no longer a hassle.