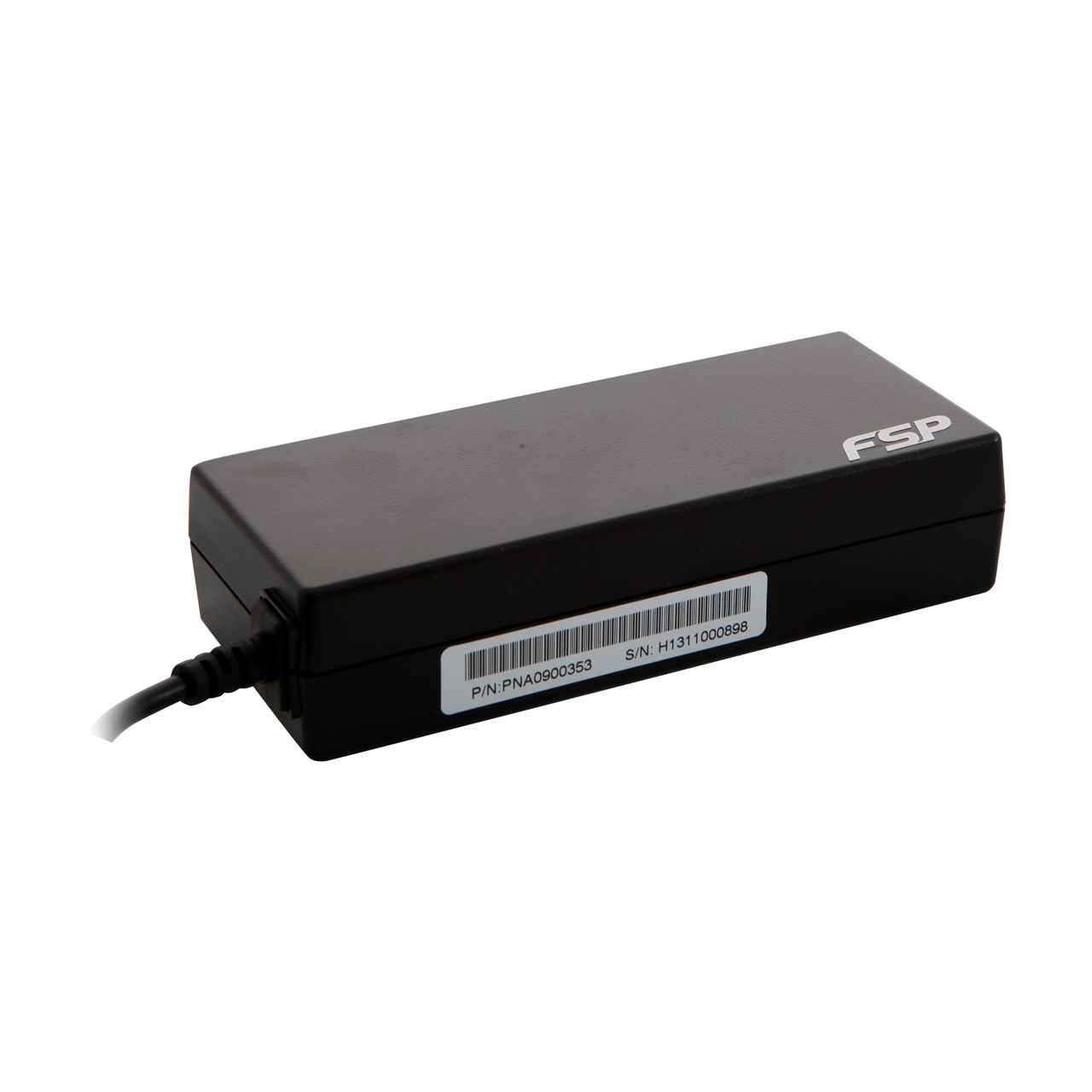 NB CEC 90W
AC input: 100-240V (Worldwide Usage).
Compatible with 18~20V input notebooks
Meets IBM, Dell, ACER, COMPAQ, SONY, TOSHIBA, HP, ASUS, LENOVO etc.
Meets DoE Level VI
Standby Power Consumption < 0.1W
High Efficiency>88%
High quality assurance
Patented input fuse protection
Be A Provider Of Green Energy Solutions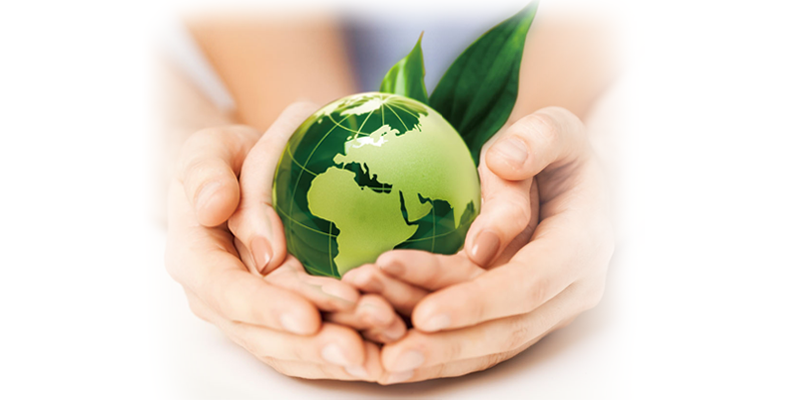 We will never slacken effort to accomplish the best products!
Compliant with IEC/EN 62368
FSP Group features the latest in green power technology, and provides a full array of additional safety approvals to keep designs ahead of the changing regulations. FSP has upgraded the majority of our power supplies to comply with the new IEC/EN 62368 standard for your gaming rigs.
Selective
Accumulated 20 years of experience in power, FSP always carefully selects every component after long time.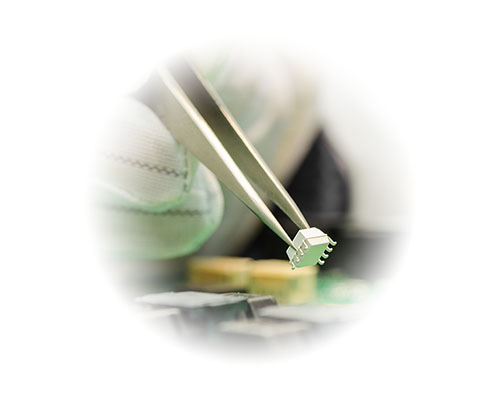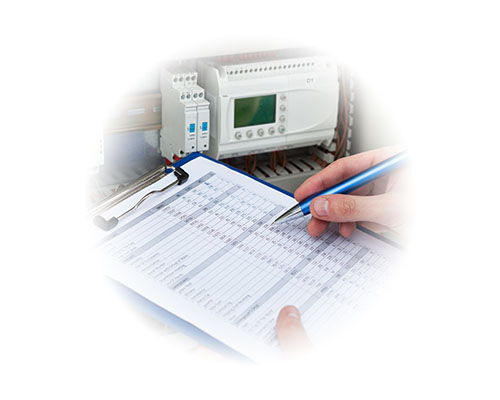 High Standards Testing
FSP faces scrupulous testing at high standards beyond the rest of the industry to ensure the product reliability.
Multiple Protection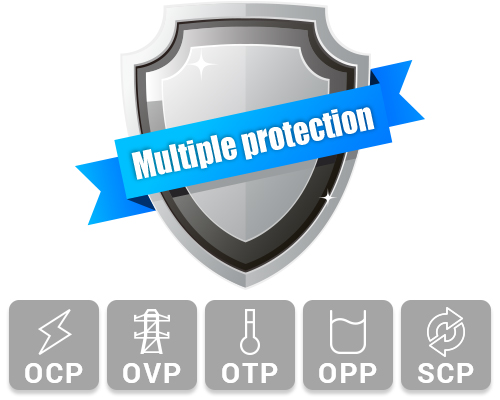 FSP also makes the best effort to do product safety.
NB PRO is designed with multiple circuit protection* to keep you and your laptop in safe.
*OVP:over voltage protection/ OCP:over current protection/
OTP:over temperature protection/ SCP: short circuit protection
NB Pro is a 90w standard notebook adapter with over 88% high efficiency. 7 changeable output tips are compatible 18-20V input notebooks - IBM, Dell, ACER, COMPAQ, SONY, TOSHIBA, HP, ASUS, LENOVO etc…
Meets CEC and DoE Level VI.
Highly compatible to Notebooks

Compatibility Laptop Brands
| | | | | |
| --- | --- | --- | --- | --- |
| Tips Number | Outer | Inter | Color | Compatibility |
| U1 | 4.75 | 1.7 | YELLOW | HP |
| U2 | 5.5 | 1.7 | WHITE | TOSHIBA, LENOVO |
| U3 | 6.5 | 1.4 | YELLOW | SONY |
| U4 | 5.5 | 1.7 | ORANGE | ACER, ASUS |
| U5 | 4.0 | 1.1 | RED | ASUS |
| U6 | 3.0 | 1.1 | BLACK | ACER, ASUS, SAMSUNG |
| U7 | 4.6 | 0.6 | GARY | DELL, HP, ASUS |
| U8 | 11 | 4.7 | YELLOW | LENOVO |
| U9 | 4.5 | 0.6 | BLUE | HP |
Specifications
| | |
| --- | --- |
| Model | NB 90 |
| Rated Output Power | 90W |
| Input Voltage | 100-240Vac (Full Range) |
| Input Frequency | 50-60Hz |
| Output Voltage | +18V ~ +20V |
| Efficiency | >88% |
| Standby Power Consumption | <0.1W |
| Dimensions (LxWxH) | 134 x 58 x 32 mm / 5.28 x 2.28 x 1.26 inch |
| Protection | OVP / OTP / OCP / SCP |
| Safety Approval | UL / CUL / FCC / TUV / CE / CB / BSMI |