FSP's Dispatches their Award Winning Hydro G Pro Series Power Supplies to more Locations
2019-11-19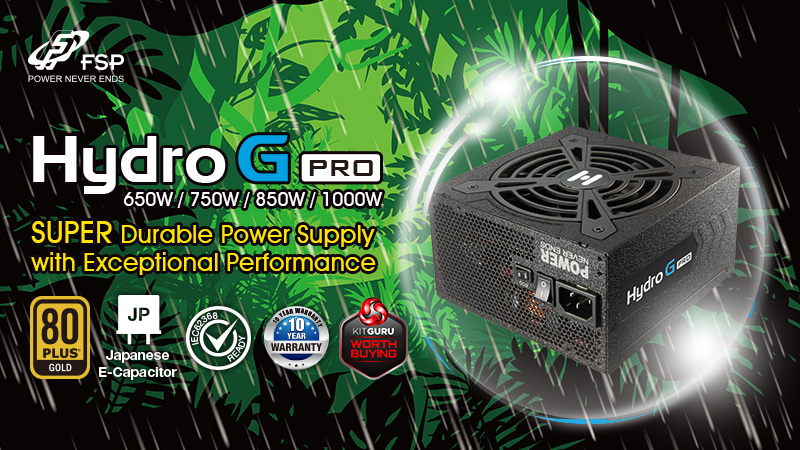 Taoyuan, Taiwan, November 19, 2019 – FSP, one of the world's leading power supply manufacturers, announces the new Hydro G Pro Series Power Supplies will come with multiple wattages and be available in more locations. The Hydro G Pro Series are fully modular with ribbon cables for easier installation and neater build. The Fluid Dynamic Bearing (FDB) fan and Japanese E-capacitors together ensure higher reliability and lower noise. In fact, the mainstay element of these power supplies are the conformal coatings which prevents dust from sticking to the surface, the humidity which is perfect for Asian regions, and stain proof which means that any liquid forming or falling onto the surface is protected and preventable.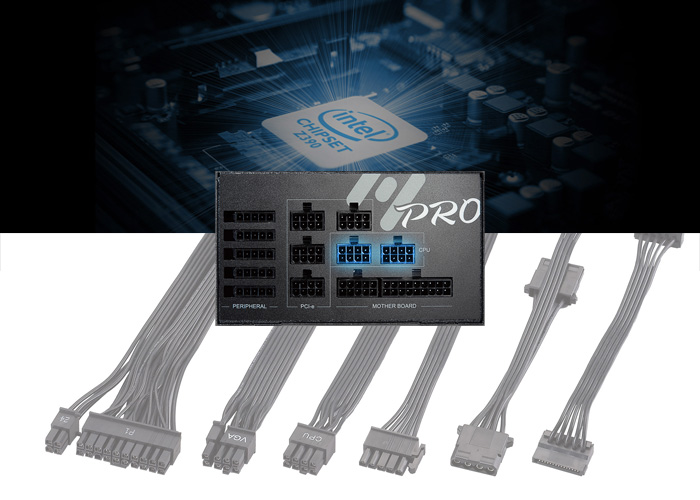 Our Commitment to Quality
It is safe to say that we are committed to quality power supplies and not to be outdone. The 100% Japanese electrolytic capacitors are something we feel vitally important for the longevity of our products. The main capacitor uses a high quality Japanese capacitor of 450V (420V are only available on the 650W model) -3000 hours @ 105°C. The 3,000 hours @ 105°C model is currently on sale with a monster-specific capacitor. The 100% Japanese electrolytic capacitors ensure reliable power and a longer life span product, as does the conformal coating which protects the power supply and its internal components from dust, humidity, stains and harsh environments, the Hydro G Pro series are tested to work perfectly even in 95% relative humidity.
Building on the success of the previous generations of this series, the new Hydro G Pro PSUs now provide a greatly improved safety design with IEC62368 certification in a more compact size, plus a switchable Eco mode where you can't even hear a pin drop. The Hydro G Pro Series is currently available in 650W, 750W, 850W, and 1000W versions to suit all locations and requirements. Intelligent fan speed circuit control provides a quiet work environment at 0dBA operation, the Eco switch allows user to turn on the semi-fanless capability – keeping the reliable, low-noise FDB fan off until PSU loading reaches 30 percent.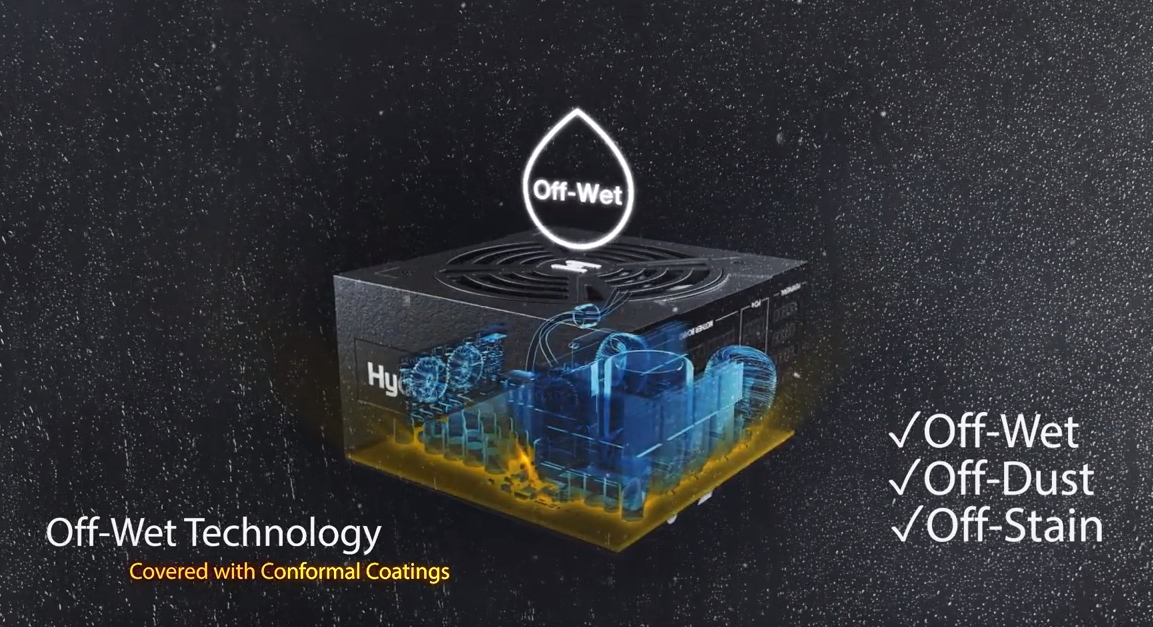 Reliable power
An innovative heat dissipation design conducts heat through a thermal pad on the bottom of the power supply, transforming the whole PSU chassis into a heatsink to keep the unit cool. The 80 Plus® Gold mark provides further assurance that the PSU produces less heat and experiences less energy loss. In addition, the 5V standby circuit provides a stable 2.5A output to enable high conversion efficiency.The Hydro G Pro series is compliant to the latest ATX12V V2.52 specification. It is 90% more efficient than typical loaded power supplies and its quieter and more long-lasting 120mm FDB fan keeps machines cool even in the most unstable conditions.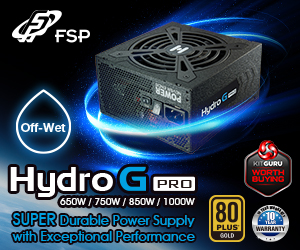 Our Motto
FSP's slogan of "Your bestie FSP, the professional PSU manufacturer who only makes true power, high quality and high safety power supplies. The powerful +12V single rail design is easily fittable into any PC casing and is compatible with the latest iteration Intel CPUs. Best of all it is fully protected by OCP, OVP, SCP, OPP, OTP standards. The Hydro G Pro Power Supply series takes into account.