FSP Announces New Distributor and Brand New Products in Vietnam
2019-09-02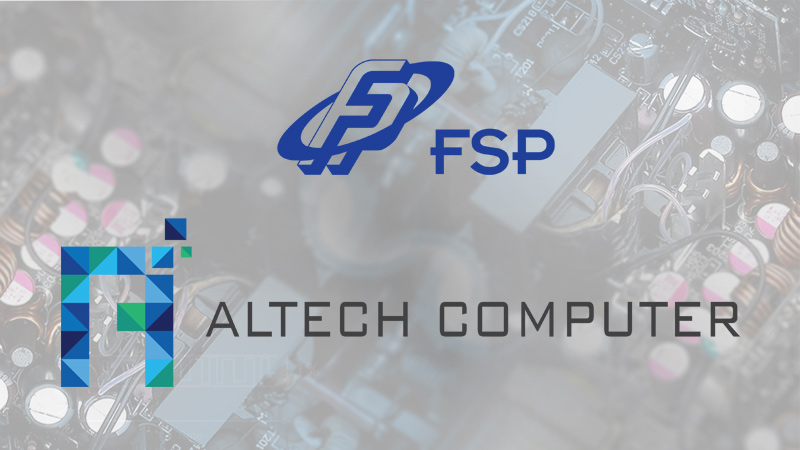 Taipei, Taiwan – Sept 1st, 2019 – A worldwide leading power supply unit manufacturer, FSP Group, is pleased to announce a new distribution partner "ALTECH COMPUTER" in Vietnam. To scale business, FSP cooperates with ALTECH COMPUTER to offer instant and reliable services. "We're excited to work with ALTECH COMPUTER, their professional channel management and superior customer service provide dealers and end-users a brilliant experience. They will see a different FSP in Vietnam soon." said, Gary Tong, senior sales manager, FSP Group.
FSP provides a comprehensive product portfolio, including UPS, brand new PC case, cooler, retail PSU and fan. ''Gaming industry is booming faster, especially in Vietnamese market. We understand that good hardware is necessary to deliver excellent performance for gamers'' said Joey Cheng, senior product manager, FSP Group. ''We choose Vietnam to be the debut of our new product lines of PC case, cooler and fans as it is a high potential market. To stand out from a crowded market, impeccable quality is what we're always committing.''
FSP's reputation for its breakthrough products, consumer-oriented services, and market sensitivity has led to a stronger brand recognition and leadership in the enthusiast computing community. As FSP continues to strengthen its sales channel and customer service, the company's complete lineup of innovative products will be more visible and easily available to new areas of the international markets.
A full line of FSP's products will be available at all ALTECH COMPUTER authorized dealers or resellers & online shops from Sept. 1st, 2019.