FSP's SFX Dagger PSUs Powering Compact Enthusiast PC Builds
2017-03-29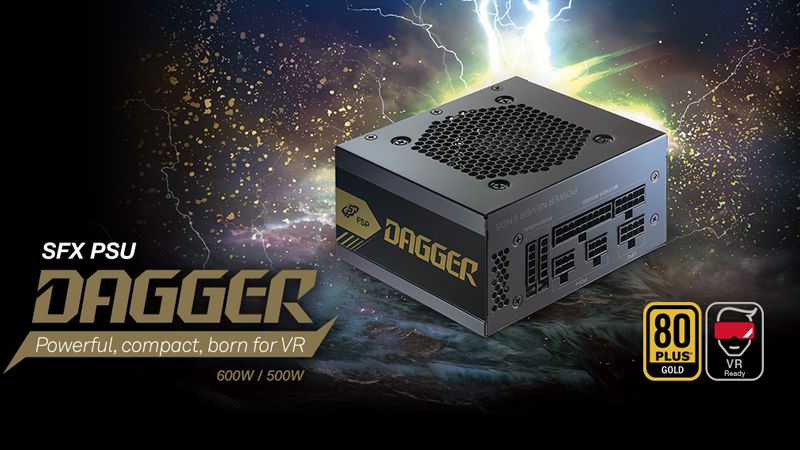 80Plus Gold-Rated 500W/600W Power Supplies for SFF Gaming Computers
【Taipei, Taiwan – 29 March, 2017】 FSP, the performance power specialist, is eager to announce its Dagger Series SFX power supplies. Available in 500W and 600W models, these PSUs offer PC builders high-wattage, high-performance options for small form factor (compact-sized) builds.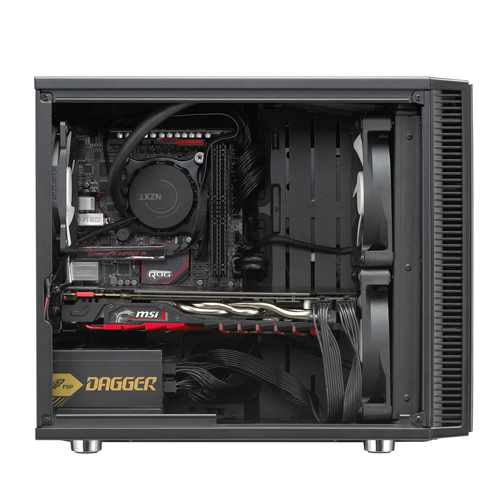 Efficiently Power Small Form Factor Builds
Using the convenient SFX form factor, Dagger PSUs pack double the power density of a standard ATX PSU. Both models are 80 Plus Gold certified – over 90% efficiency under typical system load. At 500W and 600W, these power supplies are more than capable of meeting the demands of even high-end enthusiast hardware: ideal for Mini ITX or Micro ATX VR gaming systems.
Hassle-Free Modular Connectors with Space Saving Flat Ribbon Cables
The Dagger series is completely modular; all of its connectors are flush with the back panel for a clean, polished look. Its flat ribbon cables save users space and hassle, ideal for space-constrained SFF enclosures and making installation less of a headache. Plus, fewer and thinner cables improve overall airflow performance.
DC-to-DC Design and Premium Components for Reliability
The single 12V rail design uses DC-to-DC modules for optimal efficiency, voltage stability, and compatibility, especially when crossregulating an unbalanced load. These PSUs use high-quality Japan-made electrolytic capacitors, improving their overall lifespan and reliability. With a 5-year warranty, the Dagger series is guaranteed to keep SFF PCs running well into their prime.