FSP Group Announces Its Latest Transparent Chassis Cover, the CMT210
2017-03-06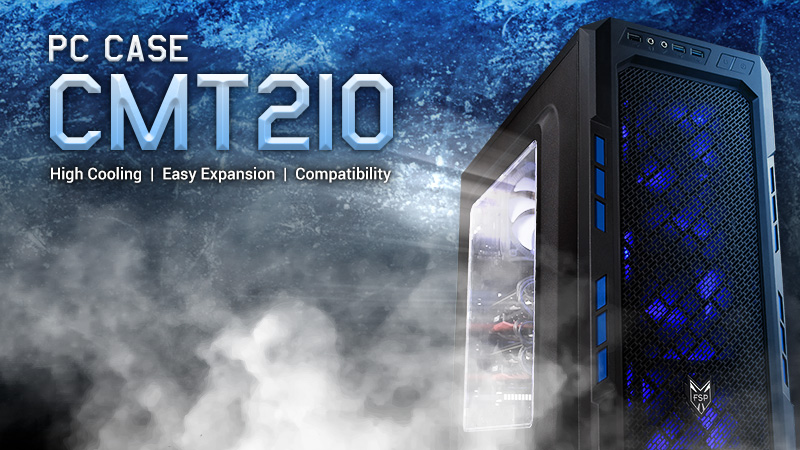 【Taipei, Taiwan – Feb. 23rd, 2017】 FSP Group today announced the release of the CMT210, a transparent chassis design that allows gamers to see all their computer's critical components at a glance. The chassis addresses the three main requirements that gamers have when building a PC, namely high cooling capability, easy expansion, and compatibility. The CMT210's tranquil appearance showcases FSP's unique droplet-shaped cooling-hole design, capable of holding 360 mm of water in its cooling system and features FSP's custom-designed paragliding electric fan, which achieves a high cooling effect. The spacious interior layout allows for the installation of three groups of 3.5-inch and 2.5-inch personal storage devices, with seven groups of PCI-E multiple graphics card slots for high scalability. The layout also takes into account potential size differences between the chassis and key components which may not have matching measurements, such as the ATX, Micro-ATX, Mini-ITX, as well as other mainstream motherboards. Moreover, the high cooling tower and high-end long graphics card can be made perfectly compatible.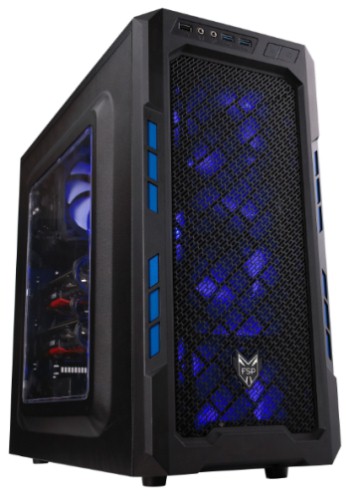 Careful consideration was given to the assembly of computer components with an emphasis on the machine's visual elements and design in addition to stress resistance and performance. With its meticulous craftsmanship, the CMT210's aesthetically pleasing design features a transparent side window that allows your friends to appreciate the technical beauty of your unique DIY PC. Furthermore, the surface of the chassis is designed to ensure that it is not easily scratched, smudged, and that it does not collects dust. There are four color options for the front plate: matte black, red, silver and deep blue. Meanwhile, to address the standards of the day, the key components are equipped with RGB or LED lights. Overall, the design is one of introverted calmness.
The systematic internal design allows high cooling, high expansion, and high compatibility. The front panel and the bottom of the filter-cover help to guide the air flow and reduce the dust rate. The interior retains sufficient space for gamers to flexibly configure the cooling system. For example, a 360 mm front water-cooling system or four sets of 120 mm fans can be easily installed. The CMT210 comes with two sets of free FSP-developed 120 mm LED fans with their special paragliding shape. They are fast, large and capable of quickly dispersing heat. The spacious interior design allows for high expansion and high compatibility for additional building advantages. Three 3.5-inch and 2.5-inch personal storage devices, as well as seven groups of PCI-E multiple graphics card slots can easily be accommodated. And upgrading is a cinch, as it is compatible with common types of motherboard sizes. The high-cooling tower is 160 mm in height and the long board high graphics card measures 360 mm. From end to end, the CMT210 caters for the enthusiasm and wishes of DIY PC builders.
On the exterior and in terms of the installationprocess, the CMT210 features a thoughtful scratch-resistant quick installationdesign with a convenient USB3.0 I/O interface on the front. The interior steeland round edges increase scratch-resistance and allows for easy and safeinstallation. Compared to the traditional time-consuming effort of installingand dismantling 2.5-inch storage devices, which often requires screws to affixto the four corners, the CMT210's innovative latch design can be installed injust five seconds. The front I/O interface is equipped with two audio ports —one for USB 2.0 and two for USB 3.0 — enabling quick connection to peripheraldevices. The USB 3.0 jack can also be connected via a 19-pin motherboardconnector or a USB 2.0 plug, allowing for backward compatibility with olderstyle motherboards.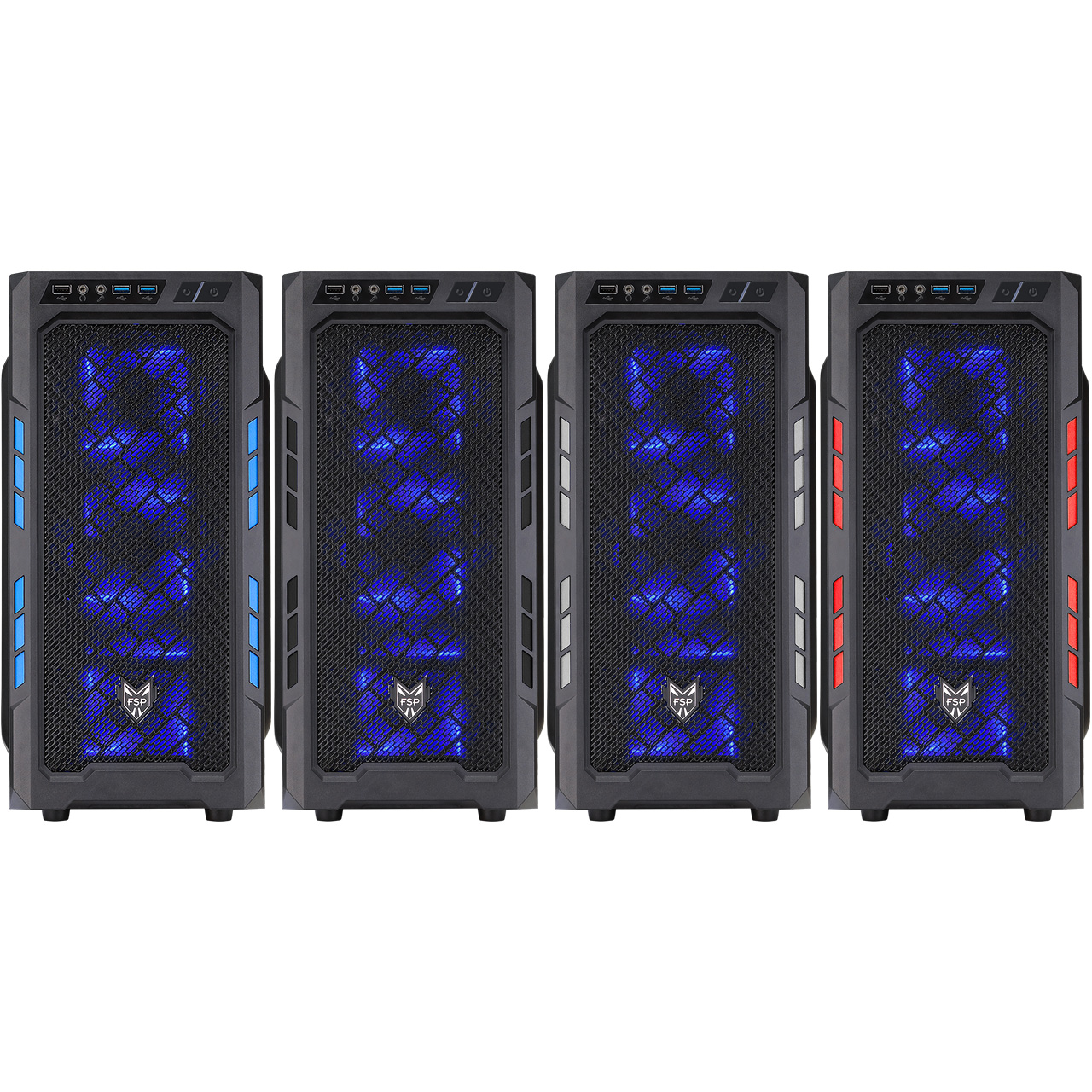 Basic Specifications:

Interfacecard expansion slot: 7
Interior fired lacquer: Yes
Sideplate model: Transparent acrylic
Size(length x width x height): 460 x 200 x 432 mm
I/O:
USB 3.0/2.0 (front):2*/1*
Audio (front): Yes
Disk expansion slot: 5.25: X
3.5: 3
2.5: 3
Fan configuration:
Chassis front panel: Three 120 mm LED fans (1 built-in, 2 optional), or cold water row (optional)
Chassis back panel One 120 mm LED fan (1 built-in)
Chassis top panel: X
Device compatibility:
Motherboard: Mini-ITX, Micro-ATX, ATX
Maximum length of the display card supported: 360 mm
Maximum CPU cooling level supported: 160 mm
Maximum power supply supported: 20.5 cm
Maximum height for row water cooling supported: 360 mm
Note: * Includes 19-pin motherboard connector and compatible USB 2.0 adapter