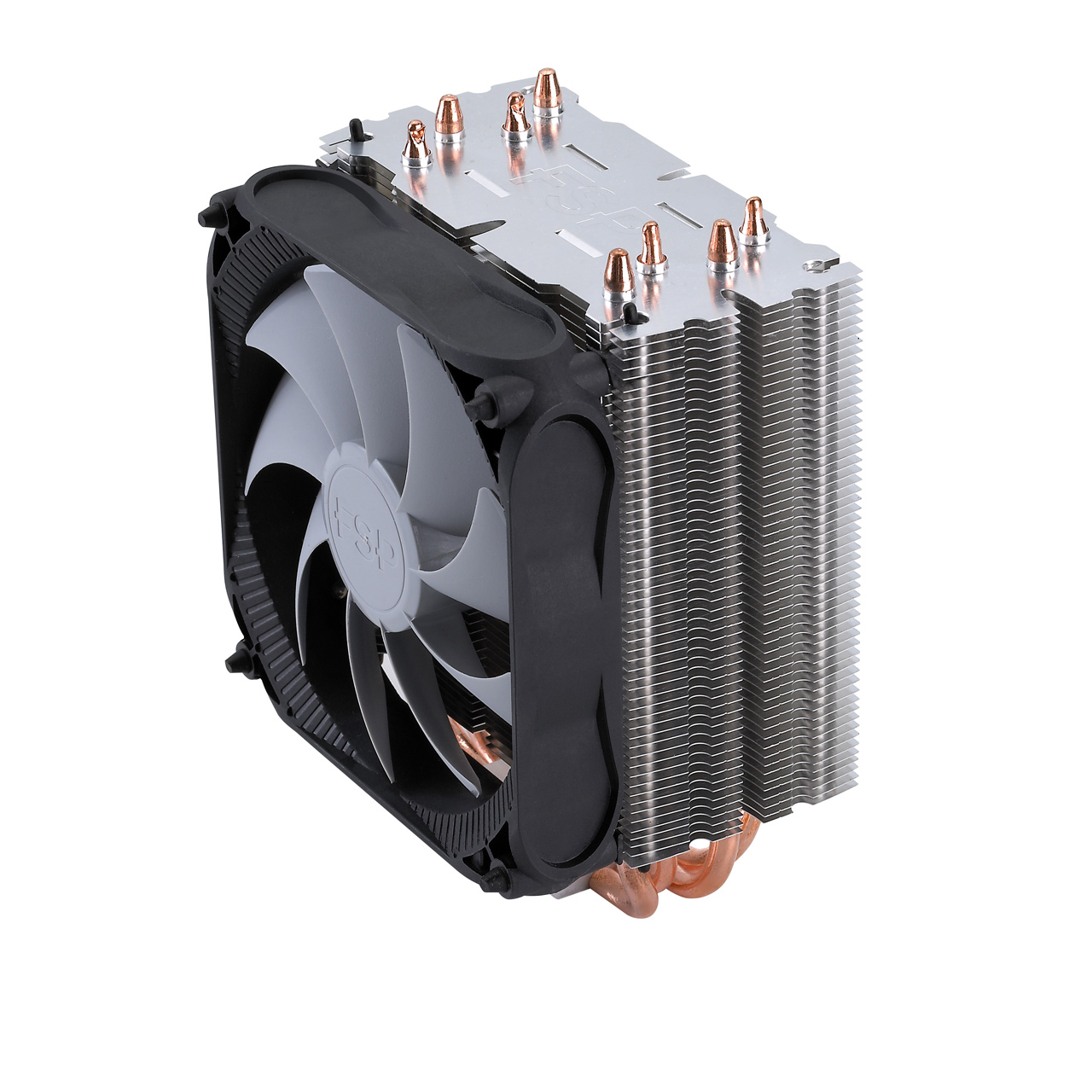 Windale Series
Windale 4
FSP CPU Air Cooler Windale Series come out with two models: Windale 6 and Windale 4. Both of them are featured with CPU direct contact technology which can release CPU heat more efficiently. The 120mm extreme quiet fan enhances better cooling performance. The High-tech 120mm fin design provides optimized cooling effect. They are highly compatible with the latest sockets of Intel and AMD.
6/4 (Windale 6 and Windale 4) direct heat-pipes conduct CPU dice for better cooling performance
Optimized fin design
Anti-vibration rubber used to minimize movement and noise
Universal mounting bracket compatible with the latest sockets of Intel and AMD (AM4)
Better cooling performance by CPU direct contact technology
Extreme silent 120mm fan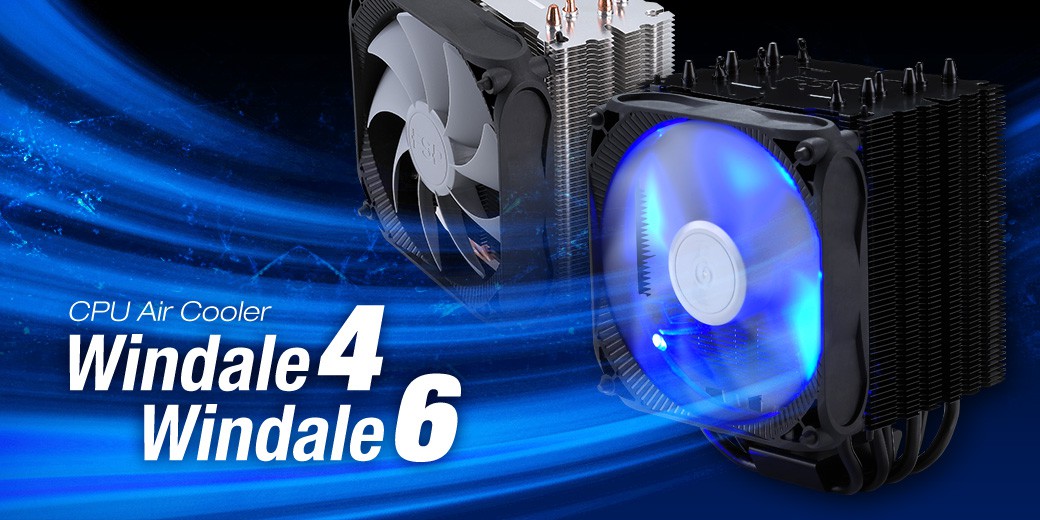 A 120mm fan in combination with direct touch heatpipes and High-tech fin, that catches the heat from the CPU and efficiently passes it on to the connected heatpipes. Windales Series deliver outstanding cooling performance and improve heat dissipation from the CPU. Windales Series ensures that the cooler stays relatively silent under extreme load situations. It's the perfect entry product to PC Building.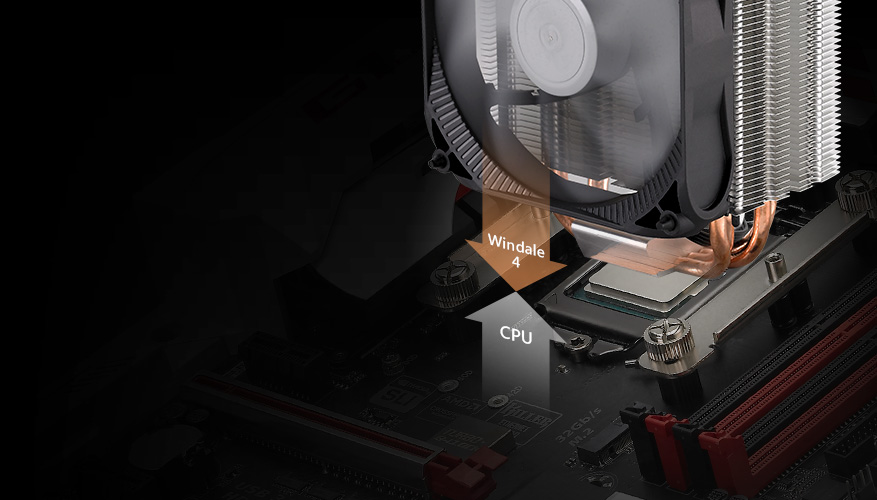 CPU Direct Contact Technology
Four heat pipes directly contact with CPU-100% copper heatpipes are touched on the base which creates a large thermal area and speeds up the heat conduction from the CPU to the heatsink. The technology also protects CPU and extends its lifespan.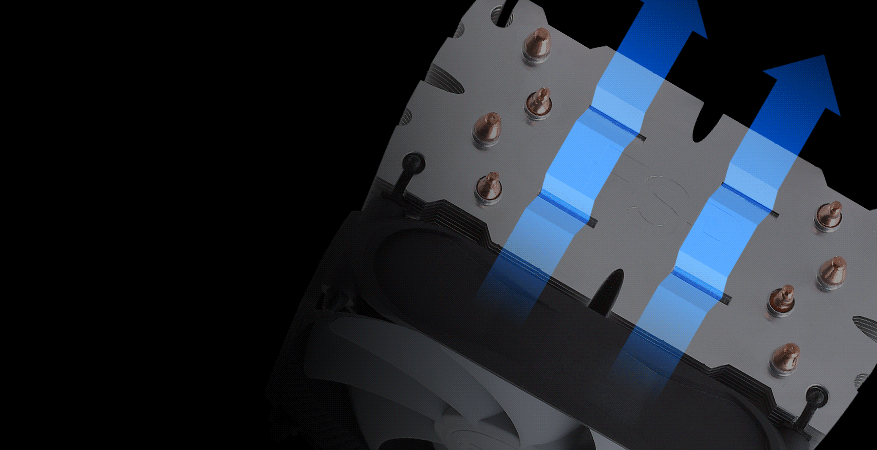 Best Air flow With Fin Design
Each cooling fin of Windale 4 is shaped four rectangular holes which can increase the surface area for contacting the heat. With this design, the inside air flow becomes more smoothly and heat emission process becomes more quickly.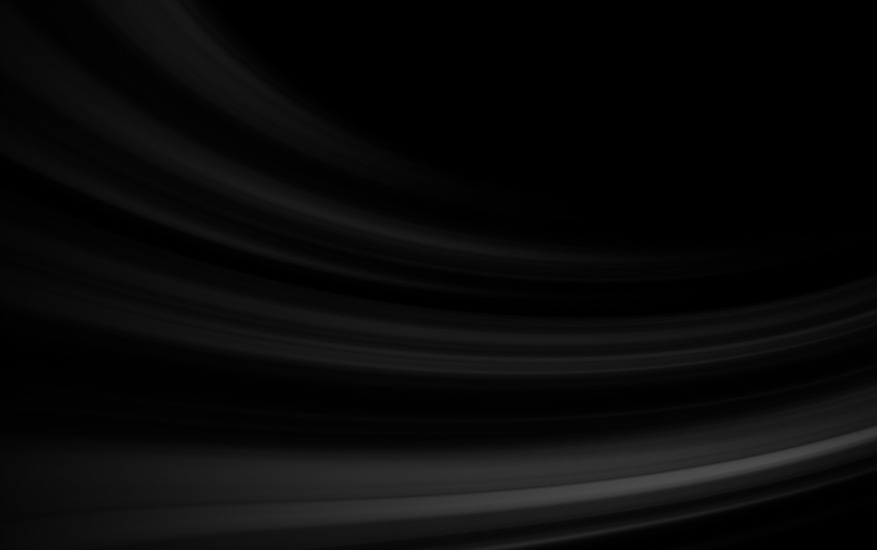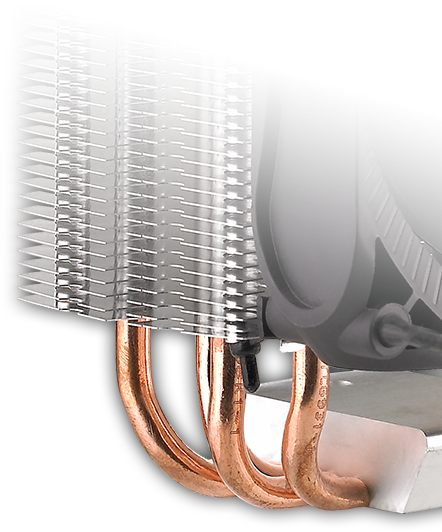 Optimized Fin Design
Windale 4 is featured with unique surface treatment specially designed to keep heat away from its source rapidly, 120 mm fin design provides optimized cooling effect, also enhances the speed of heat dissipation.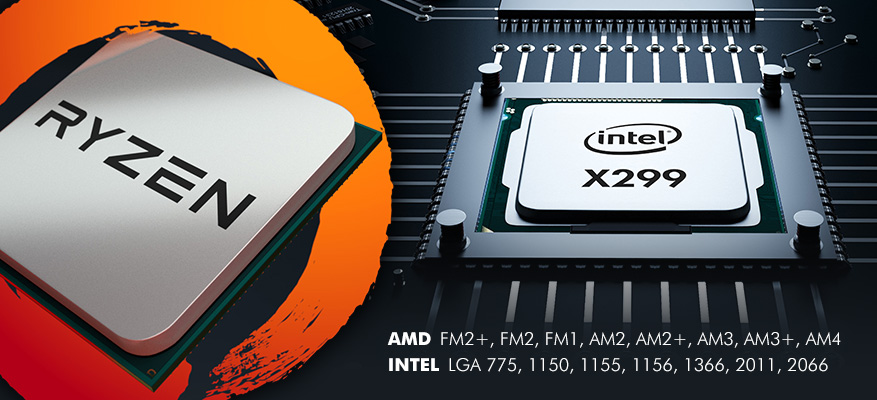 Windale Series Get Ready For
AMD RYZEN and Intel Kaby Lake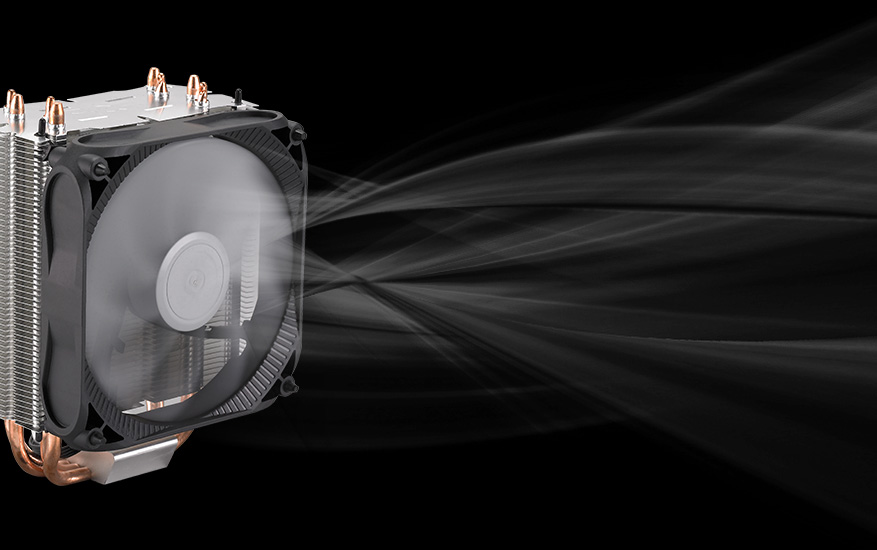 Best Performance and Silent Fan
With paragliding blade design, the fan keeps airflow over key components more efficient and decreases noise.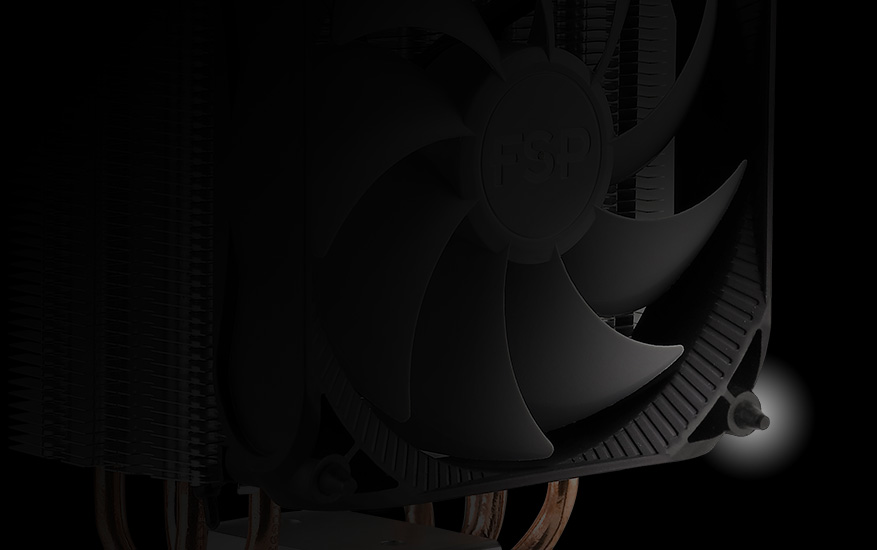 Stable Anti-Vibration Rubber
Flexible and soft anti-vibration rubber is easy to assemble. Windale 4 provides a better connection to minimize movement and noise between fan and heat sink.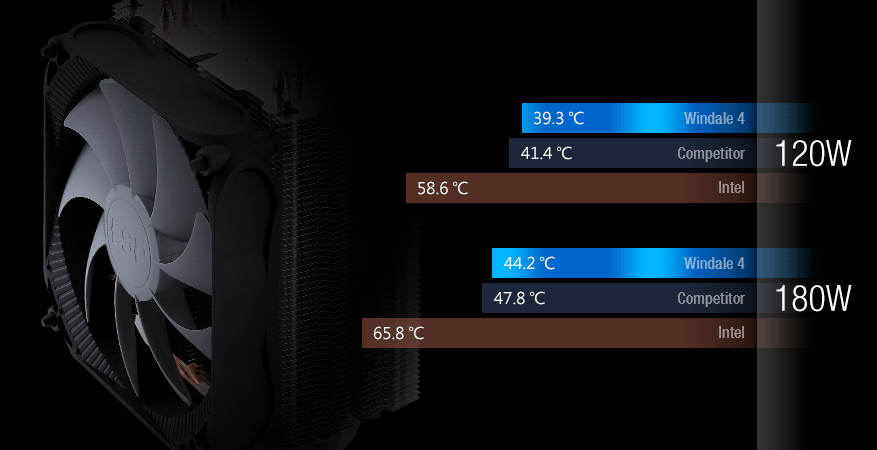 *The lower the temperature, the better the cooing effect.
The test is bsaed on 26°C ambient temperature.
Super Cooling Performance Cooler Than Others
Easy Installation for Intel and AMD CPU
Windale 4 equips with multiple clips to support installation. The universal mounting bracket is compatible with both sockets of Intel and AMD.
Specifications
| | |
| --- | --- |
| Thermal resistance | 0.11℃/W |
| Dimensions (LxWxH) | 122 x 83 x 158mm |
| Weight | 620g |
| Heatsink Material | Aluminum Alloy |
| Heat-pipe | 6mm x 4PCS |
| Fan Speed | 600-1600 RPM (PWM) ± 15% |
| Bearing Type | Sleeve Bearing |
| Fan Air Flow | 60 CFM ± 10% |
| Noise Level | 32 dBA |
| Rated Voltage | 12 VDC |
2016 By FSP GROUP All rights reseved.