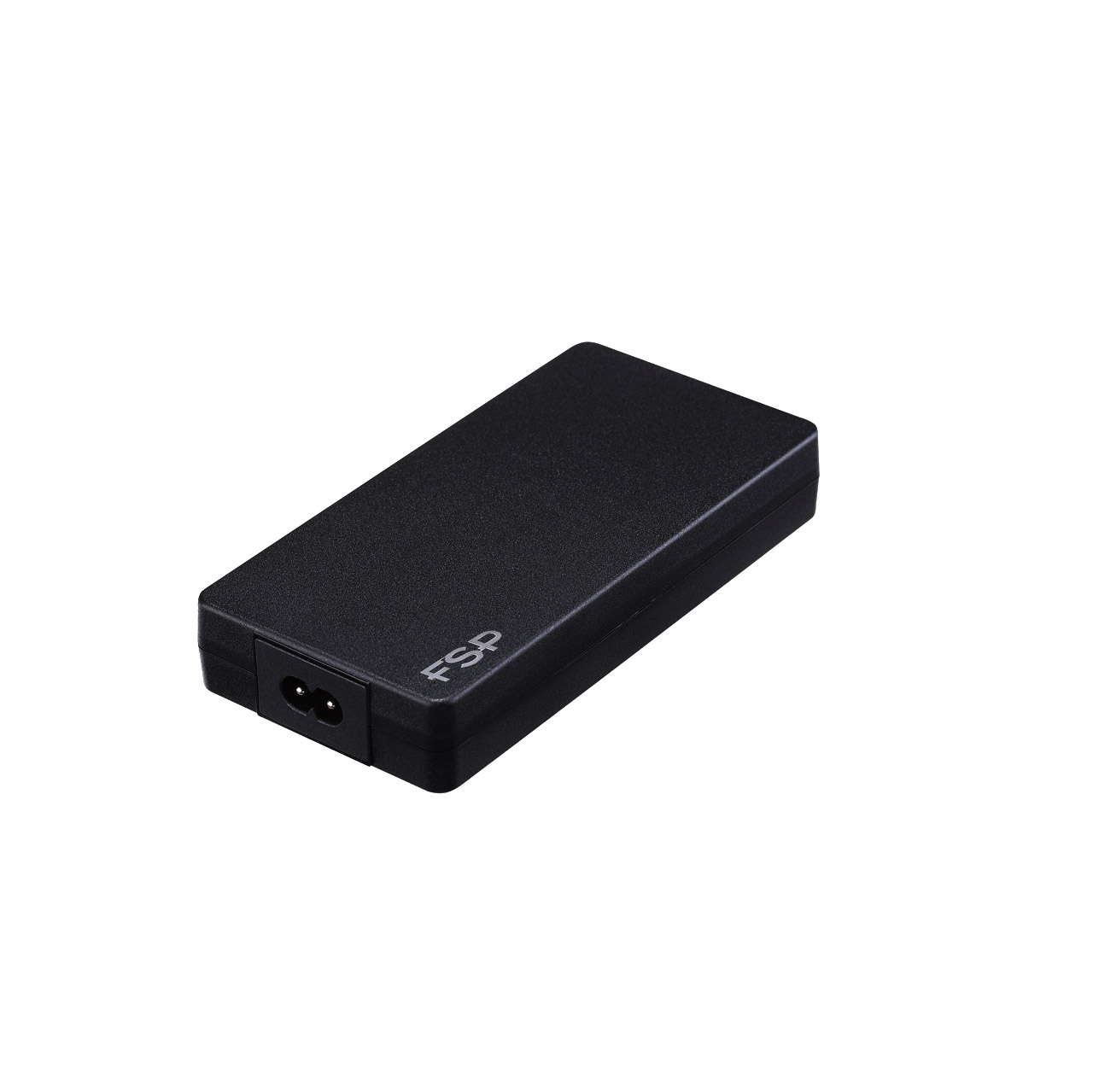 NB Slim*
120W
NB Slim universal notebook adapter ranges 90W and 120W. NB Slim series featured with close to half thinner thickness compared with traditional adapter, although size is smaller than regular, efficiency keeps over 88%, and meets DOE VI standards.Besides, NB Slim includes 9 exchangeable tips, it's compatible with ACER, ASUS, HP, LENOVO…branded notebooks.FSP NB Slim series also engineering multiple circuit protections of OCP, OVP, SCP and OTP, and get global safety certificated to keep you and your notebook in safe.
AC Input:100-240V (Worldwide usage)
Compatible with 18~20V input laptops
High efficiency > 88%, power standby < 0.1W
Thickness of 25.4mm is half thinner than regular adapter
Compatible with most popular brands of notebooks
Complete circuit protections: Over Circuit Protection(OCP), Over Voltage Protection(OVP),Short Circuit Protection(SCP), Over Temperature Protection(OTP)
conform to DOE VI, CEC efficiency standards
Multiple safety approval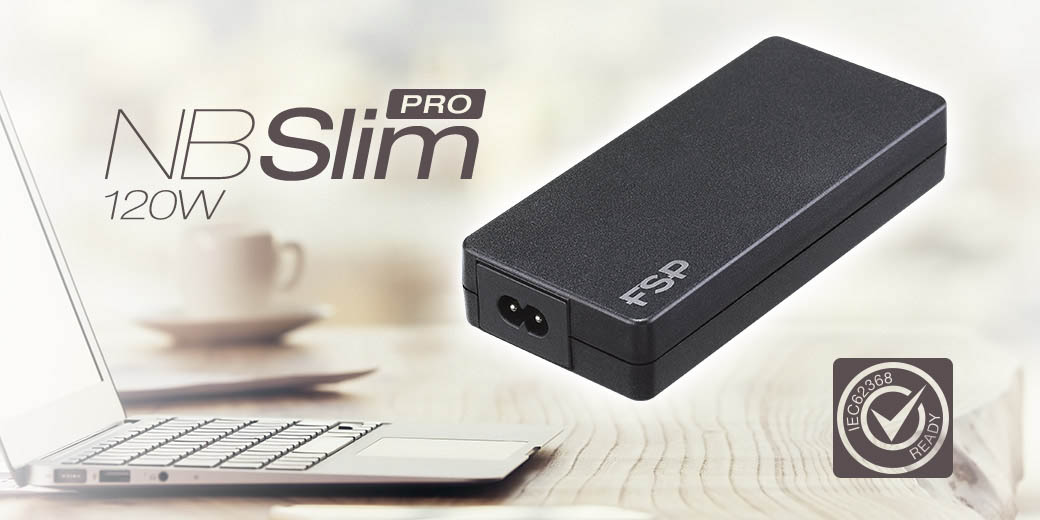 NB Slim is designed to deliver efficient charging in a slim. This radically slim laptop power adapter is perfect for travel, as a second adapter, or as a replacement adapter. Charge virtually any laptop manufactured by Acer, ASUS, Lenovo, MSI, Toshiba, Fujitsu, Hitachi, Panasonic, and Sharp, with interchangeable tips that provide continuous power. No other laptop charger comes close to offering the balance of portability and reliability as the NB Slim.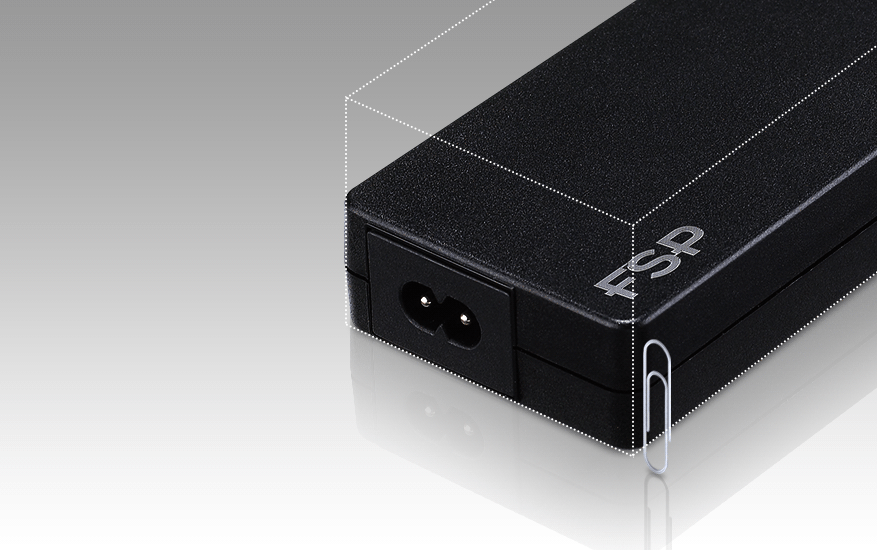 Thinner, Charging in a Slim
Thickness is close to half thinner, lighter and save more space.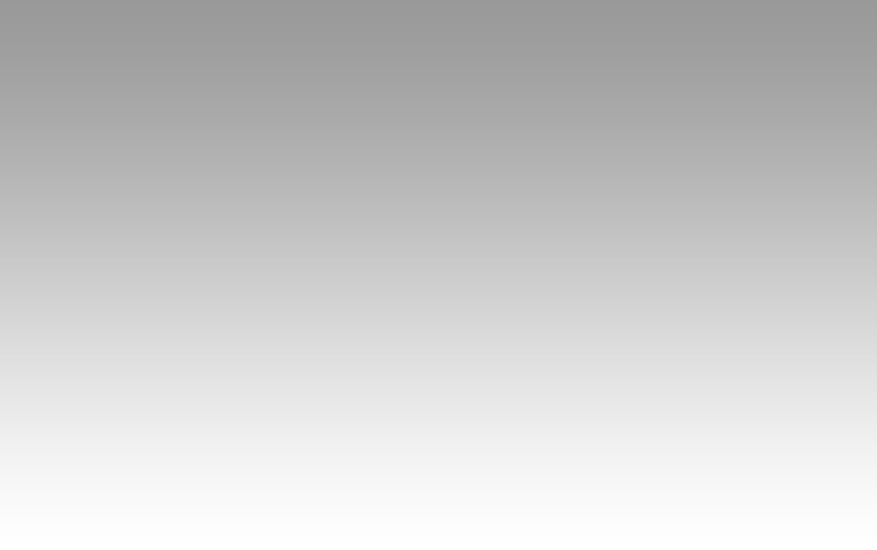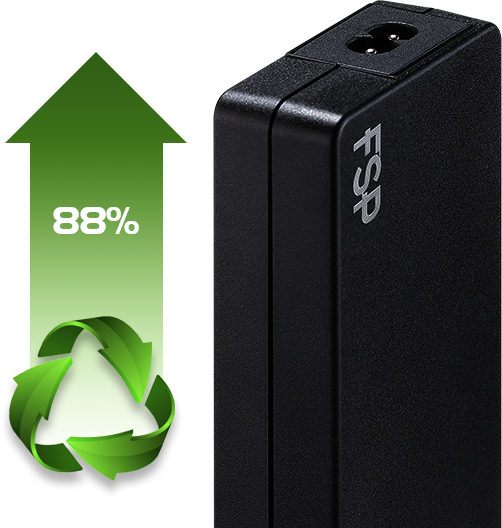 High Efficiency, Energy-saving
To reduce power consumption, over 87% efficiency in operation and less 0.1W in standby mode.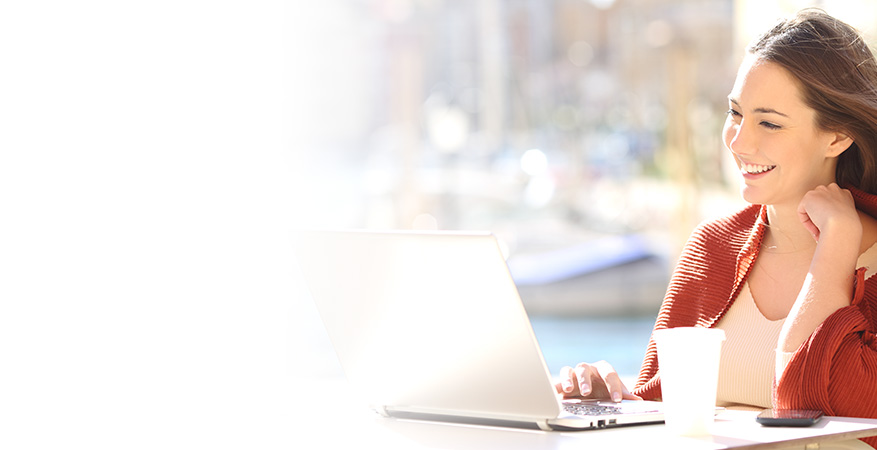 Real power output
Durable and delicate high quality components for higher performance, more stable and real output.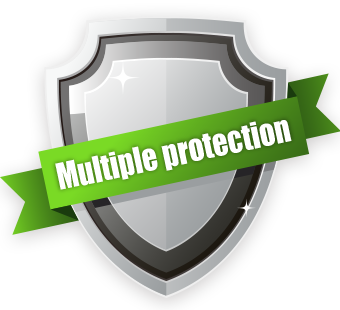 360° Safety Circuit Protection
NB Slim series is engineering multiple circuit protections of Over Circuit Protection(OCP), Over Voltage Protection(OVP), Short Circuit Protection(SCP), Over Temperature Protection(OTP), and those can prevent damage.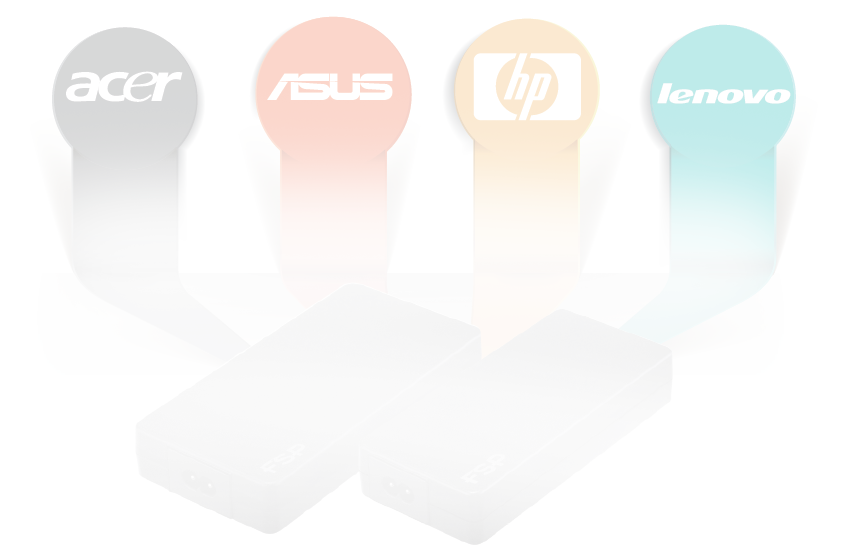 High Compatibility For Easy Replacement
NB Slim with 9 exchangeable tips to compatible with so many brand notebooks, allow you to easily switch connectors for different equipment while away from home.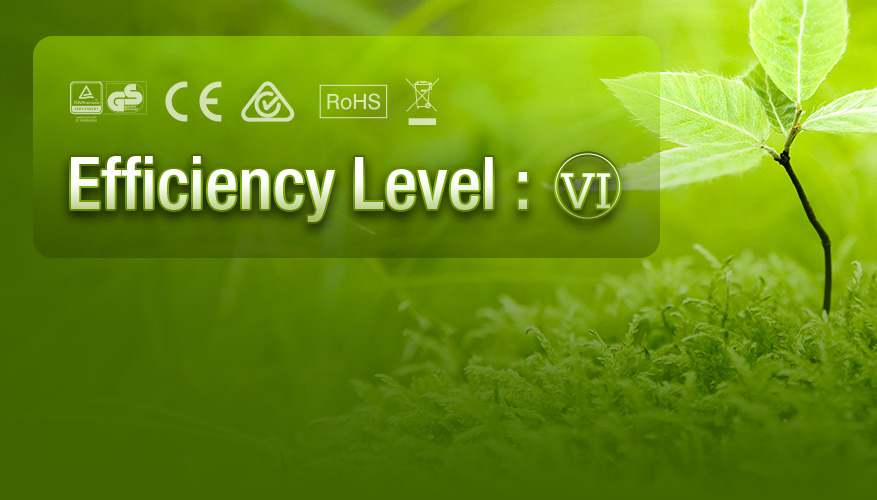 Ultimate Certification Makes Our Environment Greener
NB Slim obtained the safety certification DOE VI, CE, RoHs standards.


Compatibility Laptop Brands
Tips Number

Outer

Inter

Color

Compatibility

1
4.75
1.7
YELLOW
ACER, ASUS, HP, LG
2
5.5
1.7
ORANGE
ACER
3
5.5
2.1
BLUE
Gateway, Hitachi, Lenovo,
NEC, SHARP, Twinhead
4
5.5
2.5
WHITE
ACER, ASUS, COMPAQ, Fuijitsu, LG
Gateway, Hitachi, HP, IBM, NEC
Panasonic, Philips, Toshiba, Winbook
5
6.3
3.0
GREEN
ASUS
8
7.9
0.9
BLACK
IBM, Lenovo
9
7.4
0.6
RED
HP
10
5.5
1.0
YELLOW
Samsung
U8
11
4.65
YELLOW
Lenovo, Yoga series
specificaions
| | |
| --- | --- |
| Input Voltage | 100-240Vac |
| Input Frequency | 50-60Hz |
| Output Voltage | 19V |
| Output Rating | 6.32A |
| Efficiency | More than 88% |
| Standby Power Consumption | ≤0.21W |
| Dimensions (LxWxH) | 151.3 x 75.6 x 25.4mm |
| Unit Weight | 415g |
| Protection | SCP / OCP / OVP / OTP |
| No. of Tips | 9 |
2022 By FSP GROUP All rights reseved.