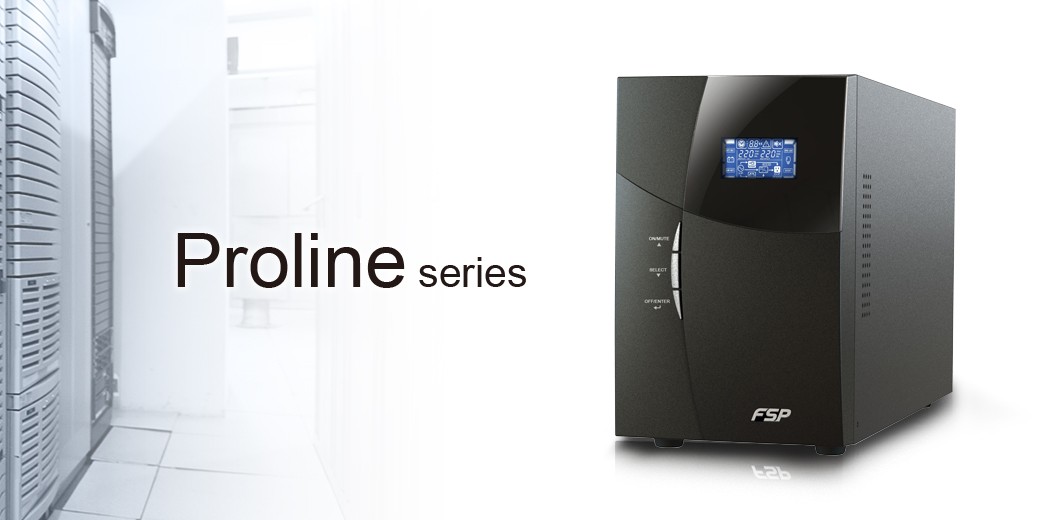 The Proline TW UPS is an ideal on-line power protection for your important equipments:
•True double-conversion
A true double conversion UPS will provide clean, high level quality power to fully protect mission-critical devices such as sensitive networks, small computer centers, servers, telecom applications, as well as for industrial applications.
•Output power factor 0.8
Compared to the online UPSs in the current market, Proline TW series provides better output power factor up to 0.8. It offers higher performance and efficiency for critical applications.
•Wide input voltage range (110 V -300 V)
Proline TW can still provide stable power to connected devices under unstable power environments.
•Programmable power management outlets
With programmable power management outlets, users can easily and independently control load segments. During power failure, this feature enables users to extend battery time to mission-critical devices by shutting down the non- critical devices.
Programmable Outlets (P1)
- connect to non-critical devices
•50/60 Hz Frequency Converter Mode
Lock output frequency at 50Hz or 60Hz to suit power sensitive equipments.
•ECO mode operation for energy saving
Offers efficiency as high as 97% to cut energy usage & cost. UPS power application via static bypass, timely returning to online double conversion when the need arises.
• Emergency Power Off (EPO) Function
This feature can secure the personnel and equipment in case of ?res or other emergencies.
•SNMP+USB+RS-232 multiple communications
This feature allows either USB or RS-232 communication port to work with SNMP interface simultaneously.
•Smart battery charger design to optimize battery performance
Proline TW 1-3K series is equipped with2-stage charger design to guarantee battery discharge time. Besides, it will adjust charging voltage according to outside temperature. The features will extend the useful service life of batteries.
Proline TW 6K and up models are equipped with3-stage extendable charger for optimized battery performance. This feature extends the useful service life of batteries and optimizes battery recharge time. Besides, the extendable charger design can be stacked in numbers for large-capacity battery charging.
.features will extend the useful service life of batteries.
•Built-in isolation transformer (Option)
With built-in isolation transformer, the UPS will offer full isolation and complete common mode noise rejection for connected precious equipment. It becomes an ideal power source with 100% protection against unexpected AC power problems.
Add-on Lan Card For Online UPS
SNMP Card
Golden finger UPS slot type
RJ45 10/100BaseT network support
OS of Windows family, Liunx, MAC, and Solaris are supported
Compact size for FSP Champ, Proline and Knight series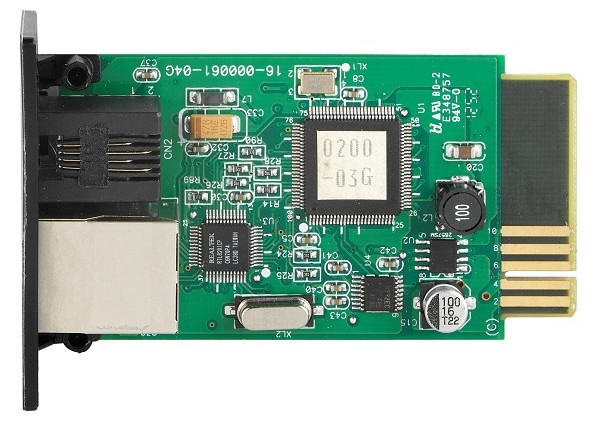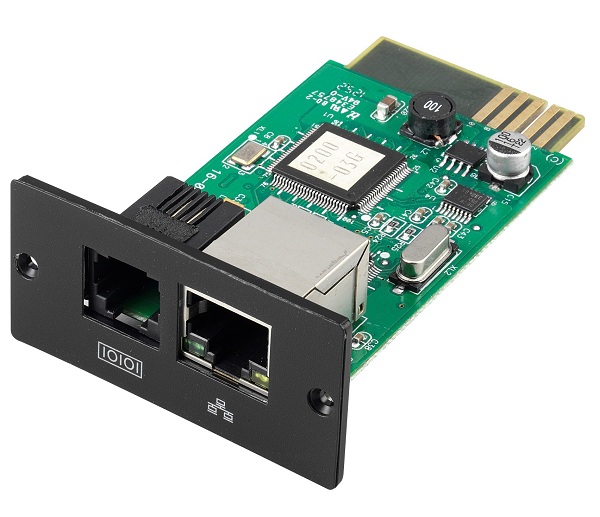 Model
SNMP Card
Protocol Support
SNMP-V1, SNMP-V2
UPS Slot Type
Golden Finger
Network Support
RJ45 10/100BaseT
Supported MIB
RFC1213, RFC1628, Voltronic MIB
Supported Software
ViewPower
Supported OS
Windows family, Liunx, MAC, and Solaris
Supported Extension Devices
Optional environmental monitoring detector
Power Input
12V
Power Consumption
2 watt (max.)
Operating Temperature
0 ~ 40°C
Operating Humidity
0% ~ 95%
PHYSICAL
Dimension, D x W x H (mm)
23 x 47 x 15
Net Weight (kgs)
34.7 g
* Product specifications are subject to change without further notice
*SNMP Card is optional.