FSP Announces DAGGER PRO SFX 750W/850W Power Supplies
2021-06-29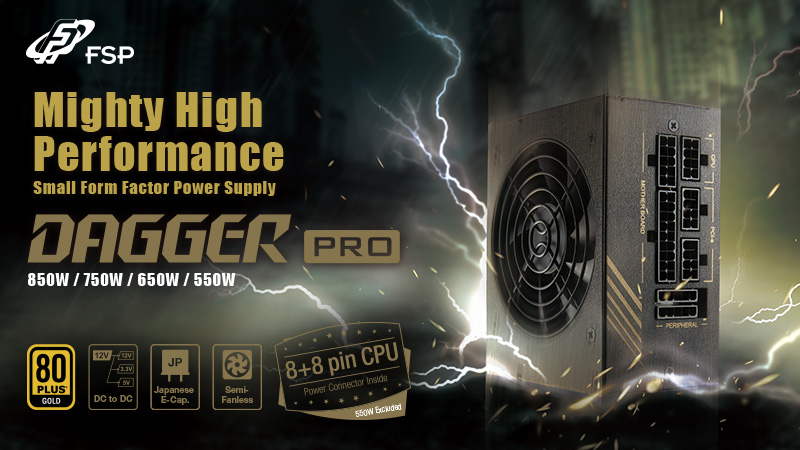 June 29th 2021, Taipei, Taiwan- FSP, one of the world's leading power supply manufacturers, is pleased to announce two new high-power models: the DAGGER PRO 850W and DAGGER PRO 750W. The DAGGER PRO power supplies are fully modular and is SFX 12V V3.3 standard compliant. The DAGGER PRO can easily be integrated into any ATX or SFX standard chassis thanks to the included chassis adapter.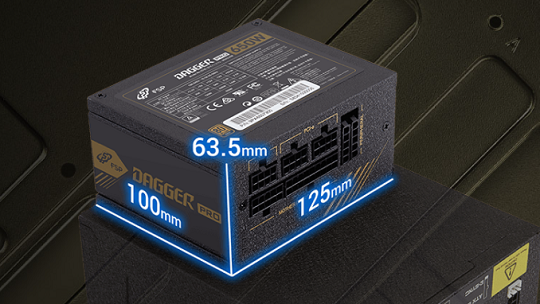 Enabling High Power GPUs in a Mini-ITX Chassis
The DAGGER PRO 750W/850W is ideal for ultra-small gaming rigs, creator PCs, and workstations. The new DAGGER PRO enables users to build mini-ITX and small form factor chassis with the latest high-end PC hardware. It offers full power capabilities available through a single +12V rail design.
Both units come with a single cable that splits to provide two 4+4-pin CPU power cables, plus another two cables that splits to provide four 6+2-pin PCI-Express power cables.
The DAGGER PRO can be used with the most demanding hardware, including CPUs such as the new Intel K-series and AMD 16-core processors. It's also capable of powering the latest Nvidia RTX 30XX series GPU's and AMD Radeon 6000 series graphics cards.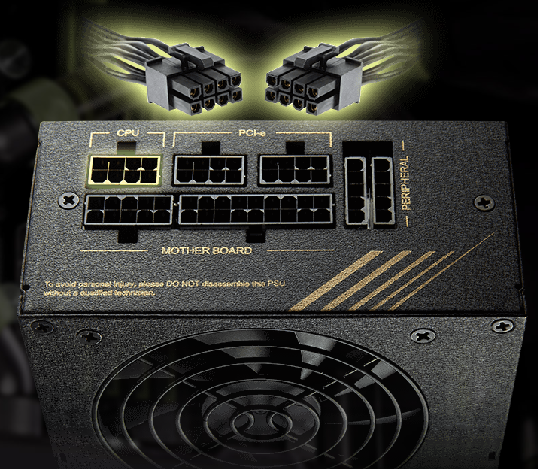 High Quality Hardware & Patented Control IC
The DAGGER PRO series uses Japanese E-Caps to ensure long-lasting and stable operation during periods of sustained high power demand. The DAGGER PRO employs a full DC-DC design and uses FSP's patented MIA IC™ to provide a comprehensive set of safety features, while also guaranteeing stable performance and premium power efficiency.
80Plus Gold Efficiency with Silent Semi-fanless Mode
The DAGGER PRO 750W/ 850W features an 80 Plus® Gold rating, assuring both models offer premium power efficiency to deliver high efficiency and low noise levels. The semi-fanless design allows the fan to remain off when under 20% load, which offers silent operations when doing light work. The large 92mm industrial-grade fan offers low noise and provides proper cooling performance while gaming or during heavy system usage.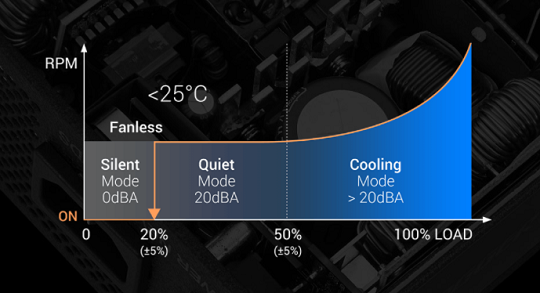 Modular Cabling for a Cleaner PC build
Whether you're building a powerful ATX gaming rig, or a small form factor mini-ITX box, the DAGGER PRO 750W/850W PSU offers modular cabling to allow the user to only use the cables that they need and drastically reducing cable clutter at the same time.
Product Highlights of the DAGGER PRO series:
•Compliant with latest SFX12V V3.3
•Efficiency ≧ 90% at typical load
•MIA IC (Multiple Intelligence Ability) chip set inside
•Semi-fanless design for silent operation
•Quiet and long-lasting 92mm ball bearing fan
•All black ribbon cables
•Powerful single +12V rail design
•Japanese electrolytic capacitors
•Full protections OCP, OVP, SCP, OPP, OTP
•Ready for newest Intel CPUs - Compatible with the latest Intel CPUs