FSP announces new SFX DAGGER PRO 550W/650W power supplies
2019-06-20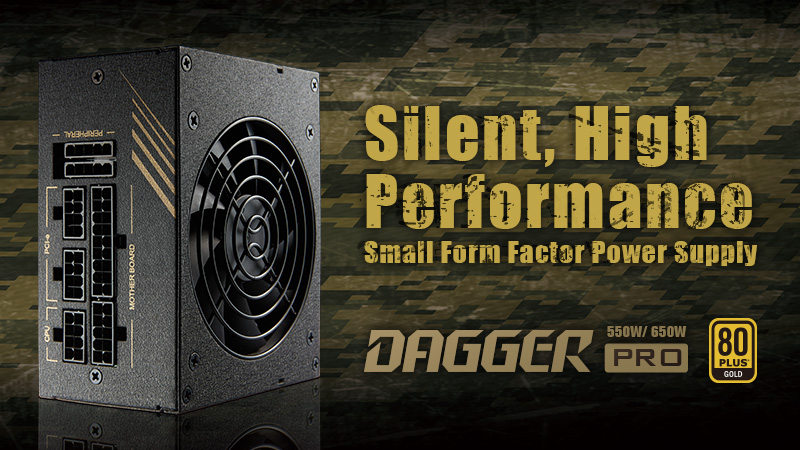 June 18 2019, Taipei, Taiwan
– FSP, one of the world's leading power supply manufacturers, is pleased to announce two models in its brand-new line of DAGGER PRO SFX power supplies: the DAGGER PRO 550W and DAGGER PRO 650W. The DAGGER PRO series is an advanced version of our popular DAGGER PSU series, with improvements in efficiency, design, and connectivity. The new DAGGER PRO PSUs are fully SFX12V V3.3 standard compliant and can easily be integrated into the ATX chassis. They reduce cable clutter to a minimum, thanks to their modular design and high-grade ribbon cables – you only need to plug in the cables that you will actually use.
The powerful single +12V rail design of the DAGGER PRO series continually delivers maximum performance for the most demanding components, while FSP's unique MIA IC™ chip and DC-DC design provide safety and power efficiency. With an 80 Plus™ Gold rating, both models deliver high efficiency and low noise levels thanks to their semi-fanless design in which a large 92mm ball-bearing fan cools only when required. With all these features, they are excellent for environment that requires minimum noises.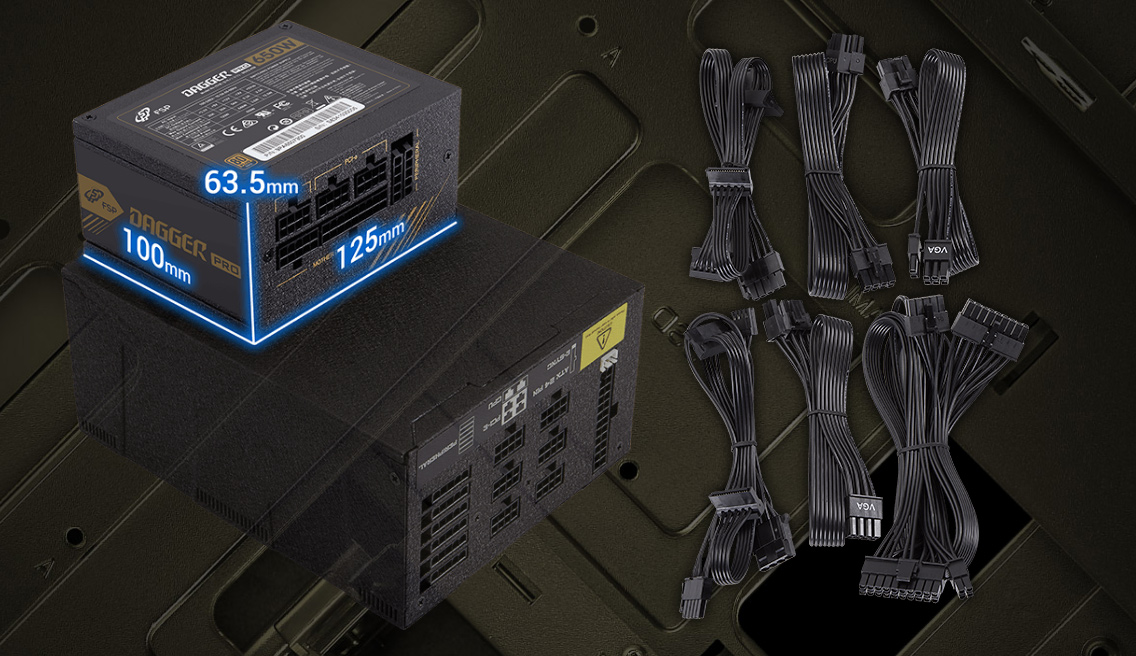 Clean builds with a modular design
Whether you're building a powerful ATX gaming rig, or a mini-ITX, ITX or MicroATX design, the DAGGER PRO 550W and 650W have you covered with their modular cable design. You only need to plug in the cables that you need, and this drastically reduces cable clutter in any build. Equipped with a high-performance 92mm large ball-bearing industrial-grade fan, the DAGGER PRO PSUs are able to operate in semi-fanless mode, guaranteeing complete silence when they are not under extreme load, and with the support of a long-life span. Additionally, the DAGGER PRO 650W's 8-pin CPU power connector allows it to power the latest Z390 motherboards with ease.
Small size, huge performance
The DAGGER PRO 550W and 650W feature a powerful single +12V rail design, which ensures the maximum amount of power will be provided to gaming motherboards and graphics cards under high demand. The design provides stability for your components and mitigates the chance of overloading the PSU. The DAGGER PRO series uses 100% Japanese E-Caps throughout, to remain stable while delivering high performance. The DAGGER PRO's fully DC-DC design and FSP's patented MIA IC™ guarantee stable power and an amazing set of safety features that prevent your PC from fatal damage under a wide variety of circumstances. FSP is staying at the forefront of innovation, continuously developing a wider range of 80 PLUS Platinum certified SFX PSU models to help reduce power consumption for PC gamers.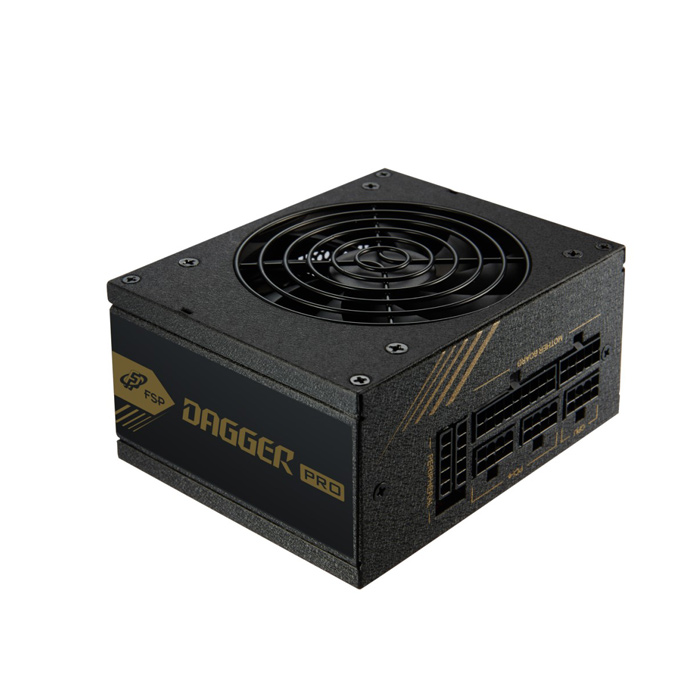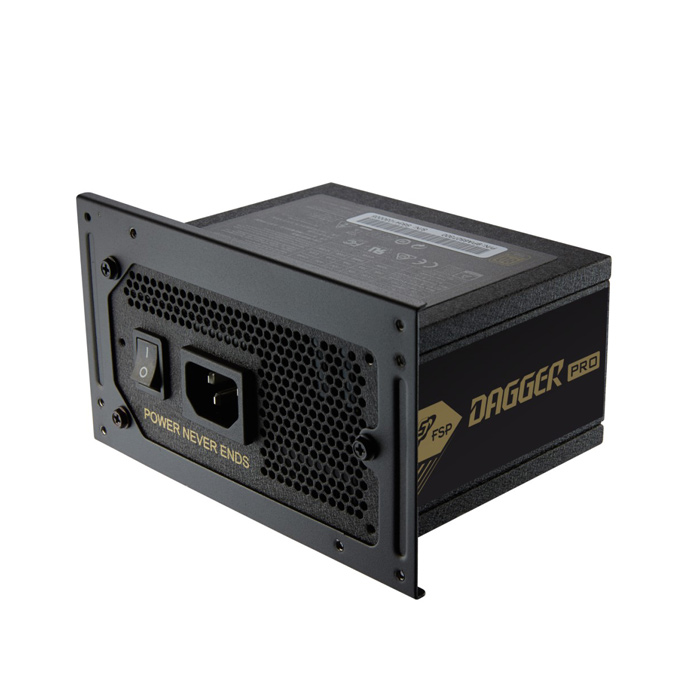 Unique features of the Dagger Pro series:
•SFX form-factor 550 W/650 W PSU
•Fully modular design with ribbon cables
•Semi-passively cooled, industrial-grade ball-bearing 92mm fan
•Single powerful +12V rail, DC-DC design
•80 Plus® Gold certified, ≥ 90% typical load efficiency
•Includes SFX to ATX bracket