How to Participate
Enter between 12 Dec to 1 Jan (GMT+8). Winners will be announced on Jan 5, 2019.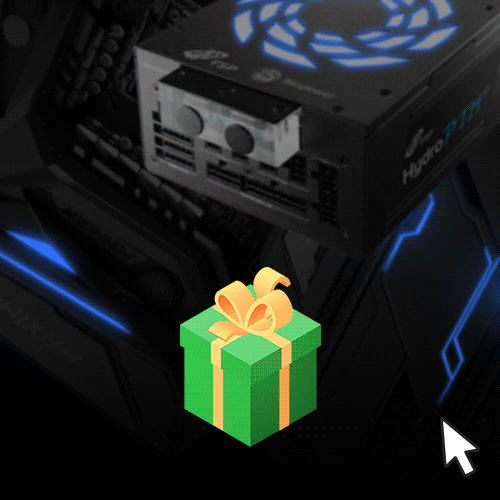 You can earn points by clicking any boxes. Extra bonus points can be earned by clicking the color boxes with the same color HYDRO PTM+ 850W sync. Your final score will show at the end of the game.
Participants will be given 1 minute for grabbing your gifts boxes.
And leave us your contact information (after the game) for prize notifications..

Winner Prizes!
Total 29 Prizes for 29 Winners!
Steam Code $100 x5,
Tobias Kittelsen
Steven Frauendorf
DEMETER IMOLA
Christine castro
Suvi Riekkinen

Steam Code $30 x3,
marielaurelachaud
정진욱
廖美芳

Steam Code $20 x10,
Tan Cheng Lim
Justin Richmond Que
Richard Chong
Suveges Istvan
Daniel Trahan
Farid BAHOUALA
Abdullah Azhar
許智傑
Jeonghwan
王昊辰

Steam Code $10 x6
Michael van Graafeiland
Jiří Beran
Varga Zalán
Chee Yong Hsia
JABOURECK
Jens Junker

HYDRO GE 550W x1,
Samuel L Stueckrath

Berserker 500W x1,
Fabian S Coria

Amport U10 x3
Allen Liang
Amber Hume
Joe Cha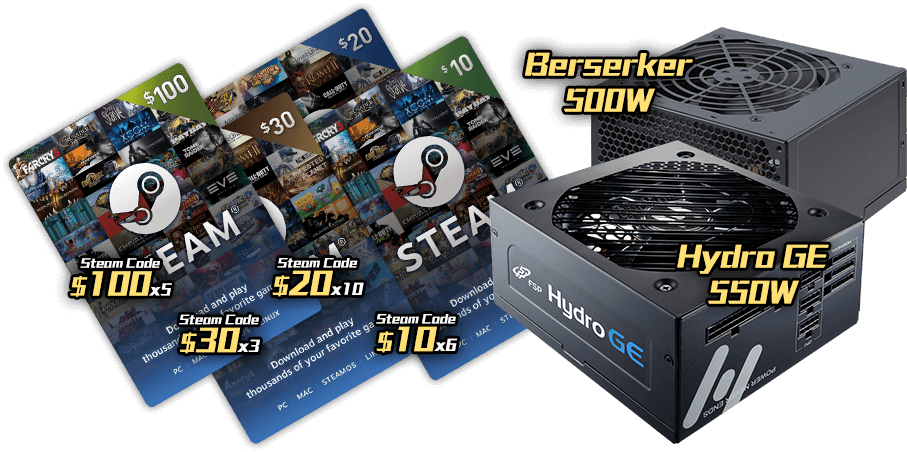 Disclaimer
Please understand that you are providing your information to FSPLifestyle only and not to Facebook. Information provided is for prize notification purposes only. Your email address will be added to the FSPLifestyle Newsletter once it is submitted. Grab your special Christmas gifts from December 12, 2018 to Janaury 1, 2019 at 12:00 pm GMT +8:00 - no entries will be taken after that time. In case of winning, you will be asked to provide your full name, address, and number for prize shipping via Facebook message or mail. These details will only be made available to the companies participating in this contest. If you do not claim your prize within a week, it is considered forfeited. Grab your special Christmas gifts is free to enter. Prizes and shipping of prizes are free. However, winners are responsible for all taxes and duties.