Statement in Philippines market about second-hand FSP's PSU from Japan
2018-03-08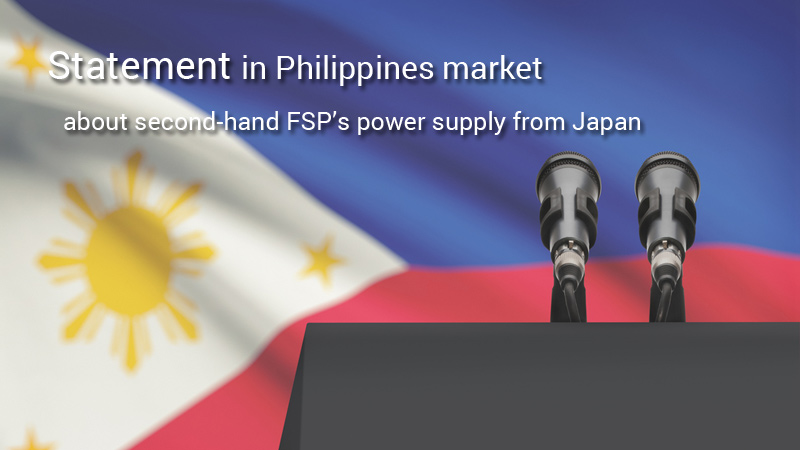 Statement

To whom it may concern:
We, FSP TECHNOLOGY INC. (hereafter referred as "FSP"), a company incorporated and existing under the laws of Taiwan, do hereby state as follows:

Recently, there has been found that second-hand FSP's power supply products from Japan have made their way into the Philippines market.
Whereas, the specifications of those products purchased from unauthorized distributors may not be designed for your country and may not meet the local relevant legal and safety requirements.
We highly recommend the consumer purchase the products from your local official channels or local authorized distributors of FSP to obtain the complete warranty service from the local authorized distributors according to the FSP's warranty terms and warranty period.
FSP's warranty terms and warranty period may vary between different geographic regions / country and products, please contact your local distributor for further details.
You could find the official channels or authorized distributors list of FSP on this site: http://www.fsplifestyle.com/en/wheretobuy.php.