Here is how you can enter to win:

Answer a question and join the event.


Start for "Whack-A-Santa Claus"
STEP 1
Join during 13 December to 27 December (GMT+8).
Answer a question about HYDRO PTM.
STEP 2
Once you enter the event page, click "Start",
and you will be given 1 minute to play "Whack-A-Santa Claus".
2 points will be awarded if you are able to whack Santa Claus; and 1 point for whacking the Snowman!
But if you hit the Hydro PTM, a point will be deducted as penalty.
Your final score will be posted at the end of the game, and leave us your information for prize notifications.

Remember
The higher the points you get, the higher the chance to win.
Entering the contest is so easy that there is no excuse not to do it!
Question
Which power supply series feature 80 PLUS® Platinum rated efficiency and are fully modular?
Prize
Enter between 13 December to 27 December (GMT+8).
The winners will be randomly chosen from all the entrants every week.
Winners (Windale 6 x 2, Windale 4 x 2) will be announced on 21 December.
If you continue playing and sharing, you will also win prizes from second stage!
This will be announced January 4th, 2018.
For even more gifts be sure to check out:
Bundle Prizes:
Bundle 1 (CMT210 with Hyper K 500W)

Power Supply :
HYDRO PTM 750W x 3, Hydro G 750W x 1, Aurum PT 650W x 1, Hydro X 650 x 1, Hydro GE 650W x 1,
HEXA 85+ 650W x 1, Hyper K 600W x 1, Hydro 500w x 2 , FSP550-50KPN x 2, Hyper K 500W x 1
Case :
CMT120 x 1
Cooler :
Windale 6 x2, Windale 4 x2
Accessory :
Car Charger QC 2.0 x 6, Car charger x 5, USB charger x 10, Shining VD x 3, FSP Towel x 5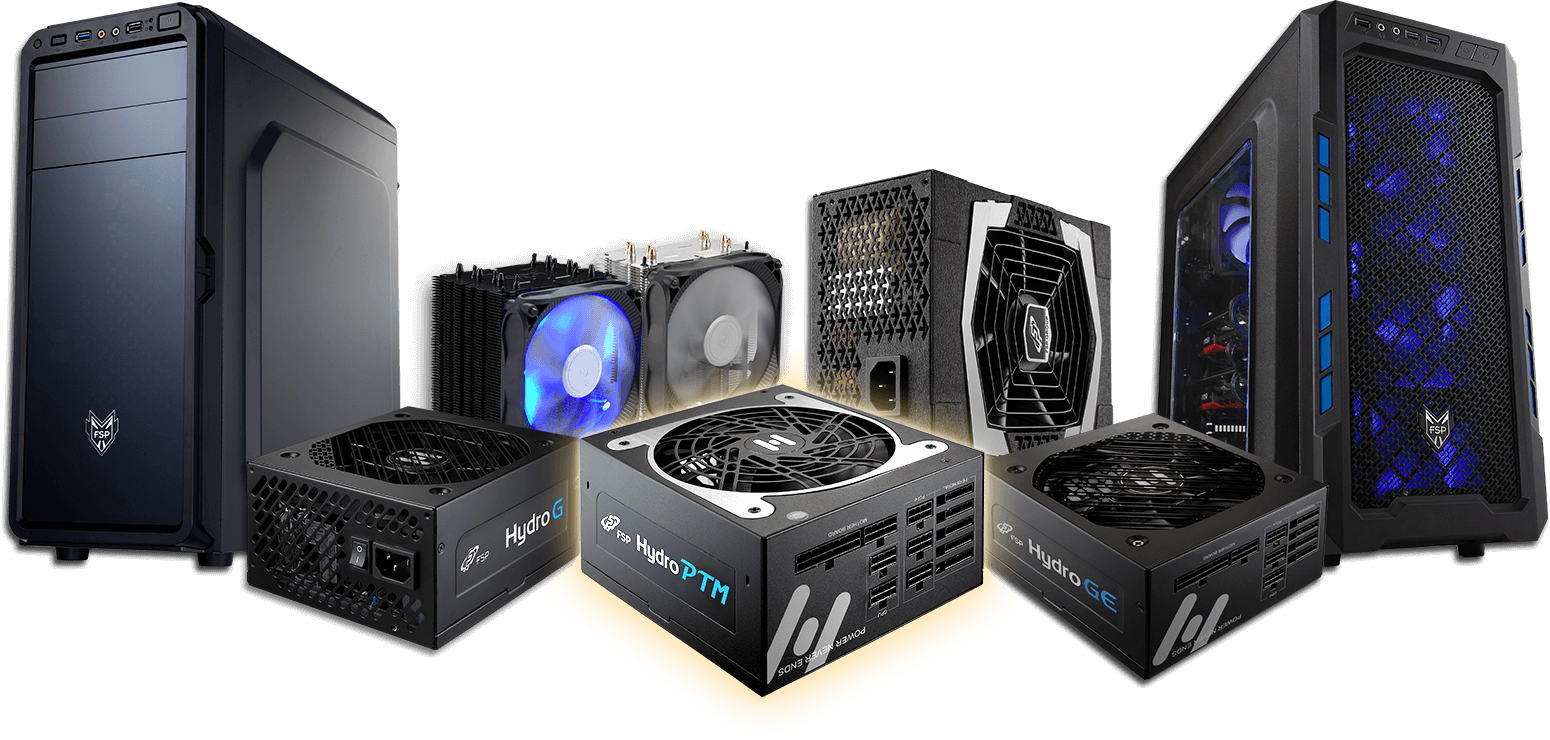 Disclaimer
Please understand that you are providing your information to FSPLifestyle only and not to Facebook. Information provided is for prize notification purposes only. Your email address will be added to the FSPLifestyle Newsletter once it is submitted. The Happy Holidays Giveaways in the End of 2017 starts from December 13, 2017 to December 27, 2017 11:59 pm GMT +8:00 - no entries will be taken after. In case of winning, you will be asked to provide your full name, address, and phone number for prize shipping via Facebook message or E-mail. These details will only be made available to the companies participating in this contest. If you do not claim your prize within a week, it is considered forfeited. Please note, product warranty is not applicable on Happy Holidays Giveaways in the End of 2017. Happy Holidays Giveaways in the End of 2017 is free to enter. Prizes and shipping of prizes are free. However, winners are responsible for all taxes and duties.