FSP gears up in style with new CMT510 tempered glass gaming case
2017-11-15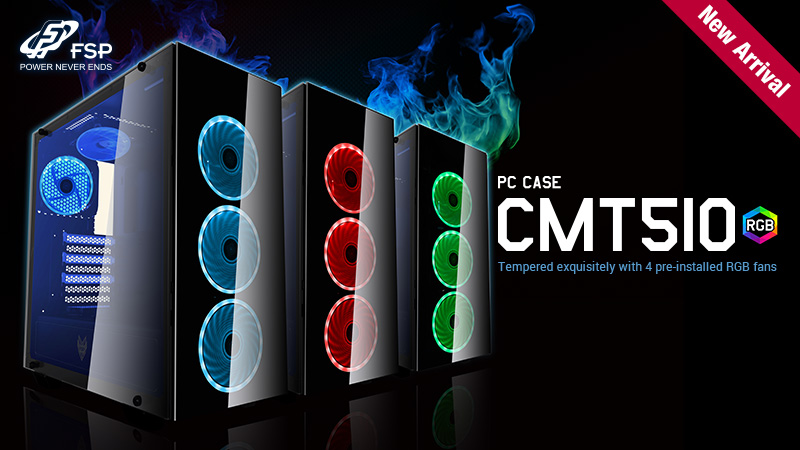 Supports, large graphics cards, ATX motherboards and extreme liquid and air cooling equipment
【November 8, Taipei, Taiwan】 FSP, one of the leading manufacturers of power supplies in the world is pleased to announce its new high-end gaming case, the CMT 510. The new CMT510 mid-tower is the best case for gaming to come out of the FSP labs. Featuring three "galaxy dark" tempered glass panels, the strong, streamlined looks of the CMT510 accentuate the black coated interior and exterior. The CMT510 follows the growing trend of RGB lighting and combines the quest for a cool PC with no less than four 120mm RGB fans that come pre-installed. The CMT510 has been created to optimize internal component layout, for instance, it can fit graphics cards up to 400mm in length as well as ATX motherboards, additionally, it fits large CPU coolers like the new FSP Windale 6, with a height of 165 mm, a quality not found in many PC cases of this size.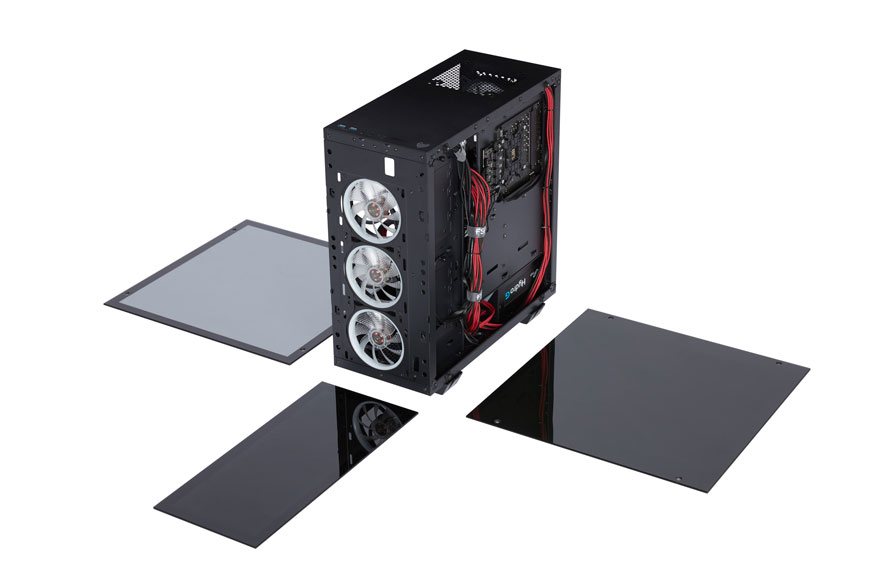 The ultimate case for gaming and e-sports
The CMT510 is ready to house the most powerful gaming components. Thanks to its spacious design, it can house ATX motherboards and graphics cards up to 400 mm in length. CPU coolers can be up to 165 mm in height, thus having ample room for tower coolers like the FSP Windale 6. Combined with its cooling potential, the CMT510 can house virtually any setup imaginable.
Black on black
The CMT510 uses a high quality coating on both the internal and external panels. This delivers a premium feel to the CMT510 as well as guarantees your chassis will look at its best. The tempered glass panels used on the CMT510 are produced at 50% translucency, creating an awesome overall dark look, as well as providing extra contrast for the integrated RGB fans.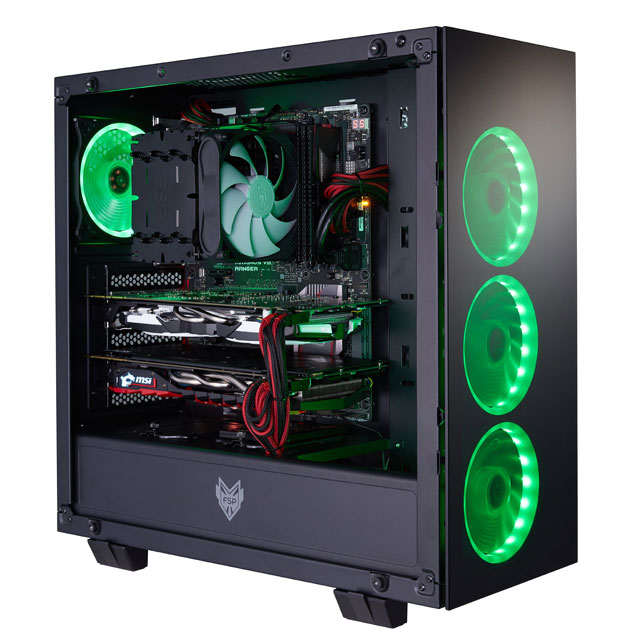 Seriously cool
The CMT510 comes equipped with four 120 mm RGB LED fans that completely transform your gaming case to your desires and keep your case cool no matter what you're playing. Additionally, up to a 360mm radiator can be placed at the front of the CMT510 for gamers that want their system seriously liquid cooled. In total there are 5 fan mounts in the CMT510, with the top and front fan mounts capable of housing 140 mm fans.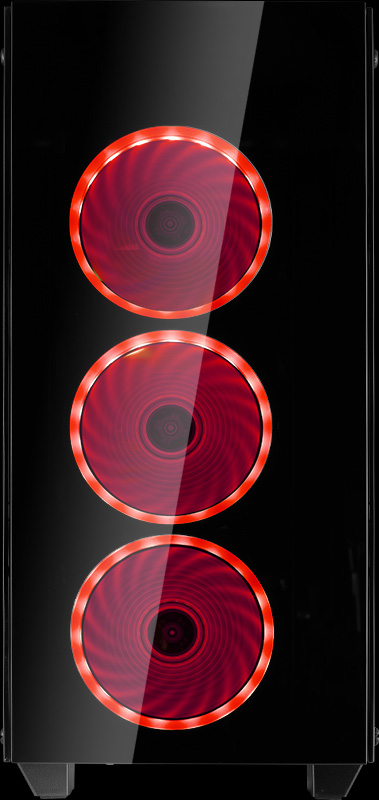 Unique features of the CMT510:
• ATX mid-tower PC case
• 3x "galaxy dark" tempered glass panels with 50% translucency
• All-black coating internally and externally
• 4x 120mm RGB LED fans bundled
• 2x 2.5/3.5 drive mounts, 2x 2.5" drive mounts
• 2x USB 3.0 port front panel
• Supports 1x 360 mm radiator front
• Supports Graphics cards up to 400mm
• Supports 165 mm high CPU coolers