All-New Platinum Certified Hydro PTM Series Power Supply Revitalizes Glory of Computer Gaming
2017-08-02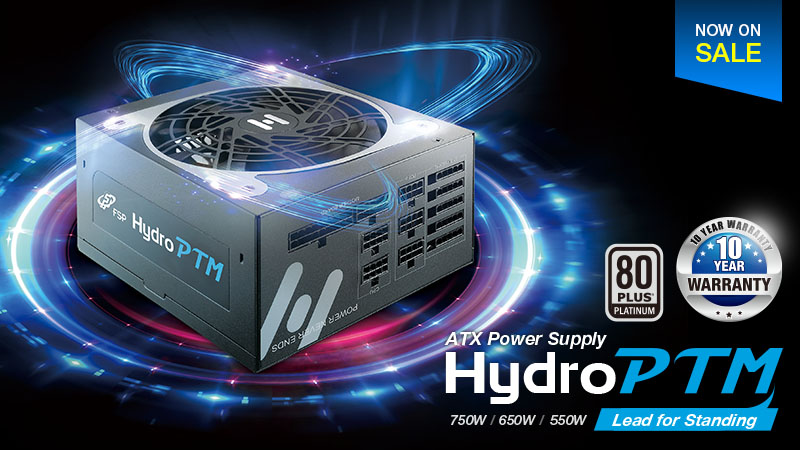 【Taipei, Taiwan – Aug. 2nd , 2017】 FSP Group has just released their new Hydro PTM power supply series that are going to revitalize the glory of computer gaming. There are 3 different power output options to choose from 550W, 650W and 750W, all certified with an 80 PLUS® Platinum energy efficiency. The DC-DC circuit design assures a stable power output and a tight voltage regulation. The voltage regulation factor changes within +/- 1% also further ensures a stable performance. The Hydro PTM series use Japanese industrial-grade electrolytic capacitors and are the best choice for those who are looking for a high-quality and exceptional performance.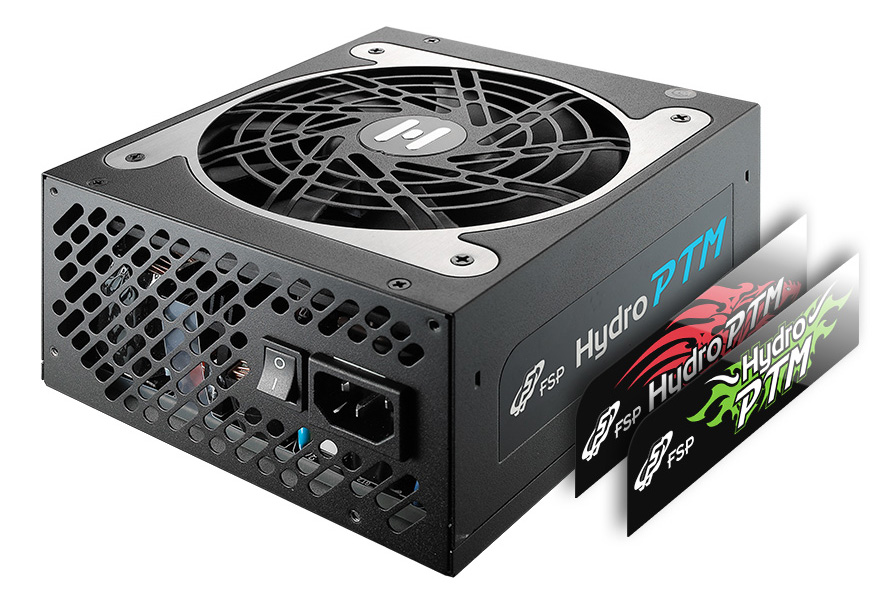 80 PLUS® Platinum efficiency with an energy conversion rate of 92%
The Hydro PTM series come with ribbon cables which provide the best wiring flexibility when cabling in a computer. They are also equipped with a 135mm Fluid Dynamic Bearing (FDB) fan that offers superb ventilation while being extremely quiet. Rated at 80 Plus Platinum efficiency, the Hydro PTM series have a great energy conversion rate at 92%. The series adopted an LLC resonant half bridge design and DC-DC regulator circuit design to deliver a stable output voltage. A +12V single rail output design allows limitless add-on customization options. The advanced 750W model comes with two sets of 4+4 pin connectors, which allows users to pair them with the latest high-end X299 platform for the best performance ever.
Excellent voltage regulation technology with its factor kept within 1%
An extremely tight voltage regulation design controls the +12V voltage balance point to ensure that output voltage under any loading will automatically be regulated and kept within +/- 1% to deliver not only stable but also exceptional performance.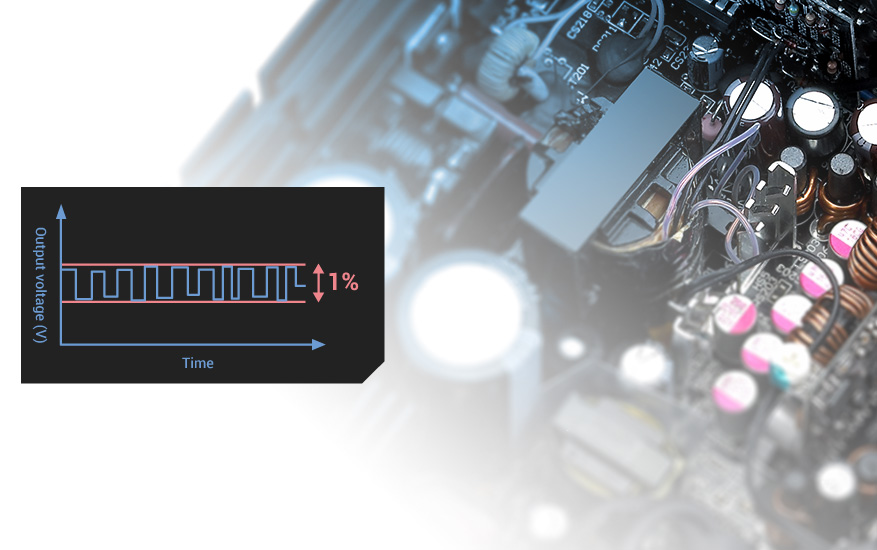 Revitalizing computer gaming with awesome and cool design
A brushed panel with a matte black finish gives the series a sophisticated look. They come with 3 side stickers with matched design in blue, red and green, and users can customize a one-of-a-kind personalized system. The all black ribbon cables are a perfect tool for cable management. They are flexible yet strong to be routed in any directions you like, which helps to make a neat and atheistically-pleasing computer interior. These ribbon cables are very popular in the PC build industry and are often demanded by gamers and modders.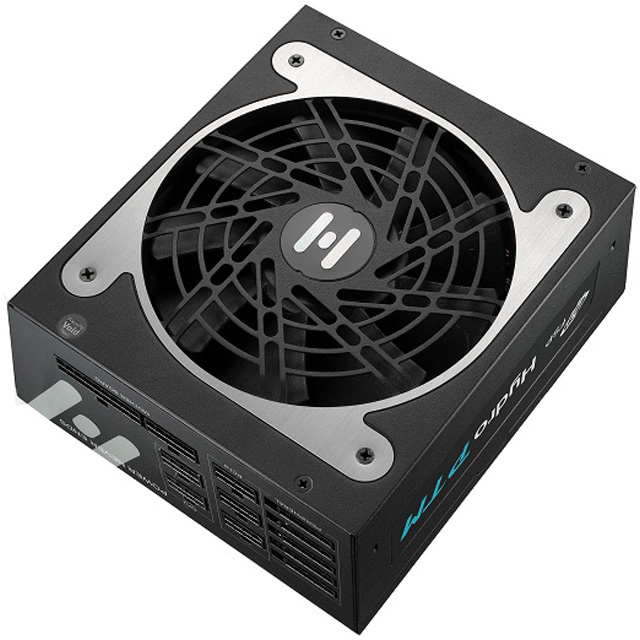 Upgraded quietness and maximized ventilation
The Hydro PTM series use a 135mm FDB silent fan coupled with a specially designed case to maximize air intake and ventilation, and yet remain quiet while running. In addition, the series are paired with +12V cables which are designed with an efficient heat dissipation feature to keep the system cool.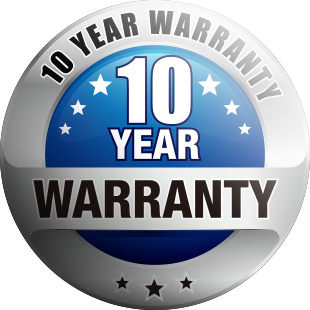 10-year upgraded warranty with full Japanese capacitors and more
All Hydro PTM models use full Japanese industrial grade electrolytic capacitors for a quality guarantee. Multiple protection mechanisms including OCP, OVP, SCP, OPP, UVP, and OTP offer protections to various PC components. FSP strives to provide the best customer service and high-quality products to customers. The Hydro PTM series are backed by a 10-year warranty.