FSP Announces New Product Lines in Indonesia
2016-11-09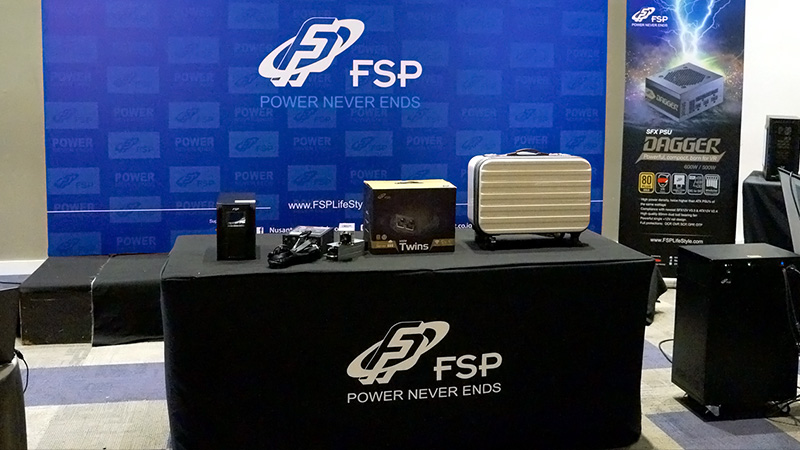 FSP Announces New Product Lines in Indonesia
【Taipei, Taiwan – Nov. 8th , 2016】The worldwide leader in high-performance power supply unit manufacturer-FSP group is pleased to hold new product launch event on November 8th at Jakarta Indonesia. FSP presents not only full retail product lines of PSU, UPS, brand new PC case, CUP air cooler and fan but also new alternative energy storage system- BattMate & BattMate plus, the residential photovoltaic energy storage.
Gaming trend is booming faster and faster worldly, especially in Southeast Asia. To fulfill all the gamers' dream- seeking good hardware to get excellent performance, FSP here announces brand new product lines of PC case, CUP air cooler and fans to provide undefeatable -quality PC periphery to gamers.
On the other hand, In response to the trend for electricity storage of power system, FSP Group also announces to release the new residential Photovoltaic (PV) energy storage system- BattMate & BattMate plus to provide operational benefits of improved AC power quality, reliable and cleaner back-up power and reduced need for peak generation capacity. Both will enable customers to store electricity when it is not needed and discharged it when needed.
FSP's reputation for breakthrough products, awareness of end-user needs, and substantial market consciousness has led to strong brand recognition and leadership in the enthusiast computing community and industry fields. As FSP continues to strengthen its sales channel and customer service, the company's complete lineup of innovative products will be more visible and readily available to new areas of the international markets.