FSP Announces 80 Plus Platinum AURUM PT Power Supply Series
2016-02-25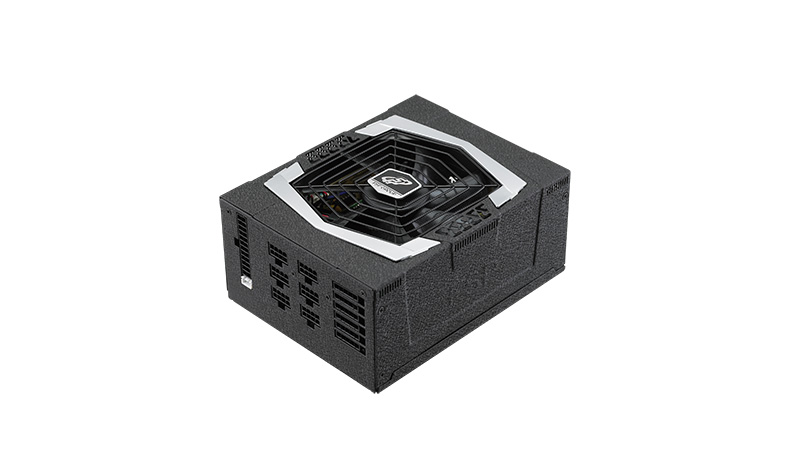 FSP, an experienced power supply manufacturer, today announces the new AURUM PT Series of PC Power Supplies. This high end modular PSU is designed specifically for gaming enthusiasts and demanding overclockers. At 80 Plus® Platinum certification, AURUM PT Series delivers a premium product and is the ideal choice for those seeking high-performance, reliability and quality.
High Performance and Reliability
The AURUM PT Series delivers high-performance at a great cost to power ratio. To do this safely, the AURUM PT features full industrial-grade Japanese capacitors and solid capacitors on the secondary side. This ensures the +12V Single-Rail Design delivers consistent ripple free power. In addition, E-Sync Remote-Sensing provides Synchronized 3.3V/5V/12V with a superbly stable signal. E-Sync Remote-Sensing is an FSP exclusive technology that provides superior noise and ripple suppression.
Quiet Efficient Cooling
The AURUM PT series is equipped with arrow-shaped ventilation to provide remarkable air flow and superior cooling performance. These shaped holes provide aerodynamics that improves air extraction. Matched with a quiet and long lasting 135mm fluid dynamic bearing (FDB) fan, the AURUM PT easily stays cool and silent even under gaming conditions.
Simple Modular Design
AURUM PT's sleek design and rugged Granite-Touch finish makes it not only a power supply you can count on, but an attractive product in its case. The modular cable design simplifies installation and allows flexibility and simplicity in choosing only those cables needed while providing multiple 6+2 pin PCI – Express connectors. AURUM PT comes with 8 PCI-E 6+2PIN connectors to support up to 4 VGA cards. In addition, it supports 13 SATA devices for storage server or high-tower cases.
7 Year Global Warranty
FSP has put the only 7 year global warranty on the AURUM PT Series.