Step 1:
Press MAIN CONTROL SW (MSW) and MAIN CONTROL INDICTOR will light up with a delay of up to 10 seconds.
Step 2:
Connect power cord (IEC320 type) to AC INPUT inlet thru AC charging. Connect PV charging cable to PV INPUT inlet FIRST and connect the two standard PV connectors to the PV source (panels) thru PV charging.
Step 3:
The charging indicating light will flash and the light stop flashing once the battery is about to be fully charged.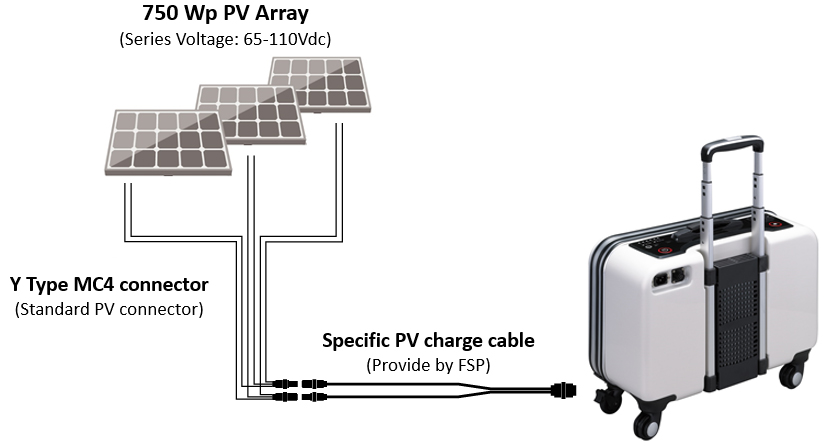 EMERGY 900 series connection with PV array