CMT520 Plus
Tempered glass in the front and side panel.
7 x 120mm Fans Mounting Locations, Top x 3, Front x 3, Rear x 1 / 4 x 120mm RGB LED Fans are pre-installed (Addressable RGB for CMT520 PLUS)
Optional: 5 x 140mm Fans Mounting Locations, Top x 2, Front x 3
RGB lighting mode controller on I/O Panel
8x PCI-E expansion slots, 2x HDD and 4x SSD bays for ultimate expandability.
Supports high-end graphics cards up to 423mm in length, and CPU coolers to 163mm in height
Supports up to two 360mm radiators
Built-in 2x USB 3.0 and 2x USB 2.0 for high speed transfers
Support Motherboard's RGB lighting sync
*Press the RGB button on the I/O panel for three second to sync motherboard and controller mode
CMT520 Plus has improved the LED effects with 4 pre-installed 120mm addressable ARGB fans to gives you ultra-lighting performance.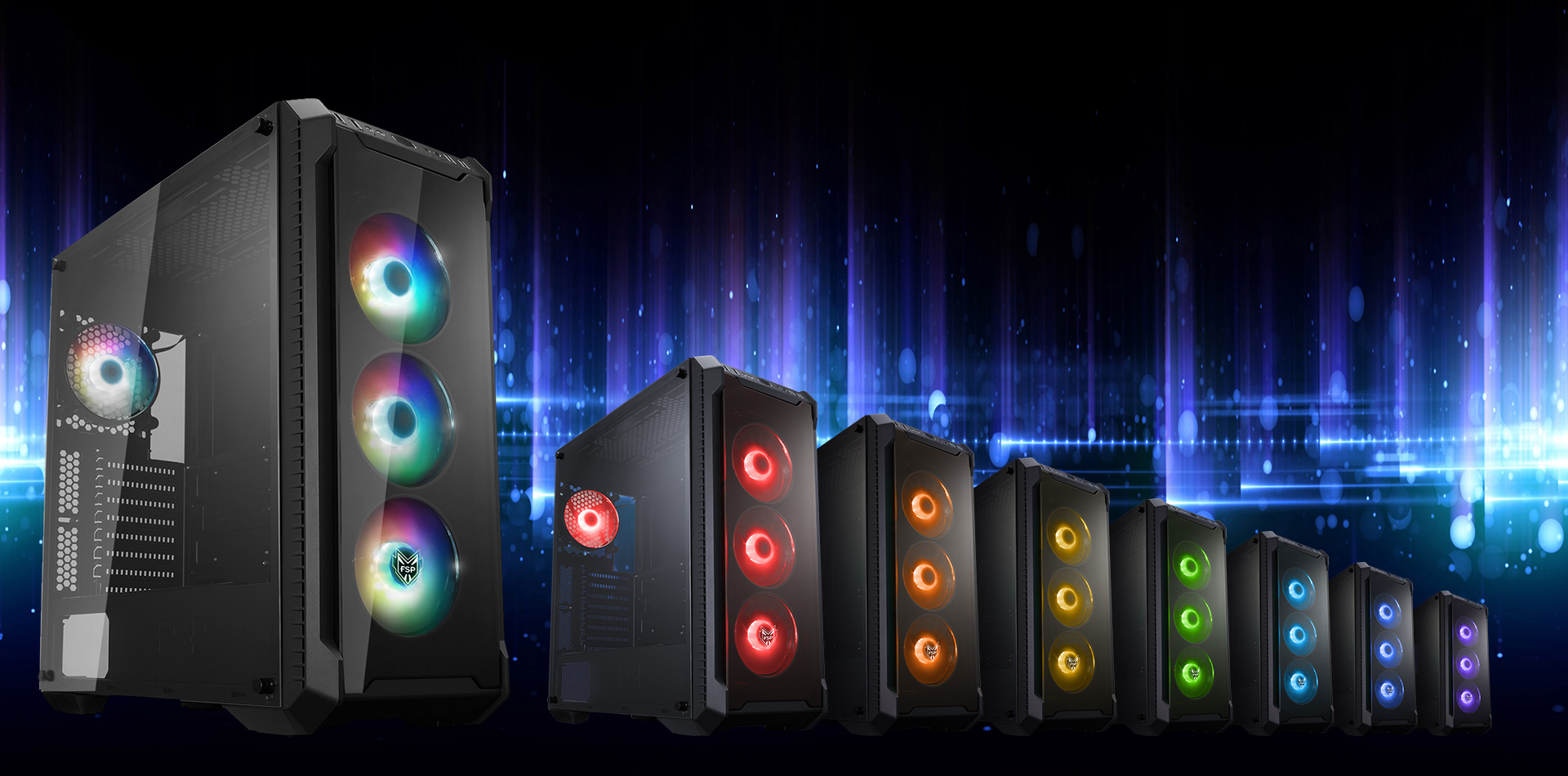 Millions of gorgeous colors you can choose!
Front and Side Panel Window
With tempered glass window on the front and side panel, every powerful component in your system will be on display for all to enjoy.
Flexible Cooling Options
The CMT520 Plus is complete with four pre-installed 120mm ARGB LED fans. With support for up to three additional 120mm/140mm fans and compatibility for up to two 360mm radiators, this case ensures that your cooling performance will never suffer. With plenty of space, you could even modify the case with a professional water-cooling setup.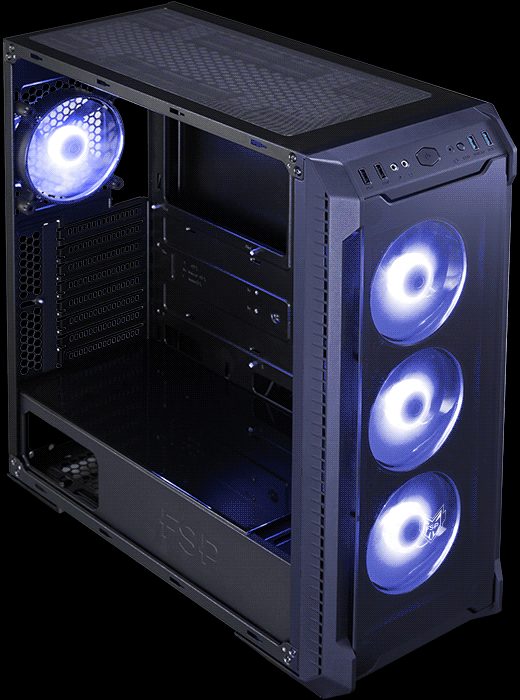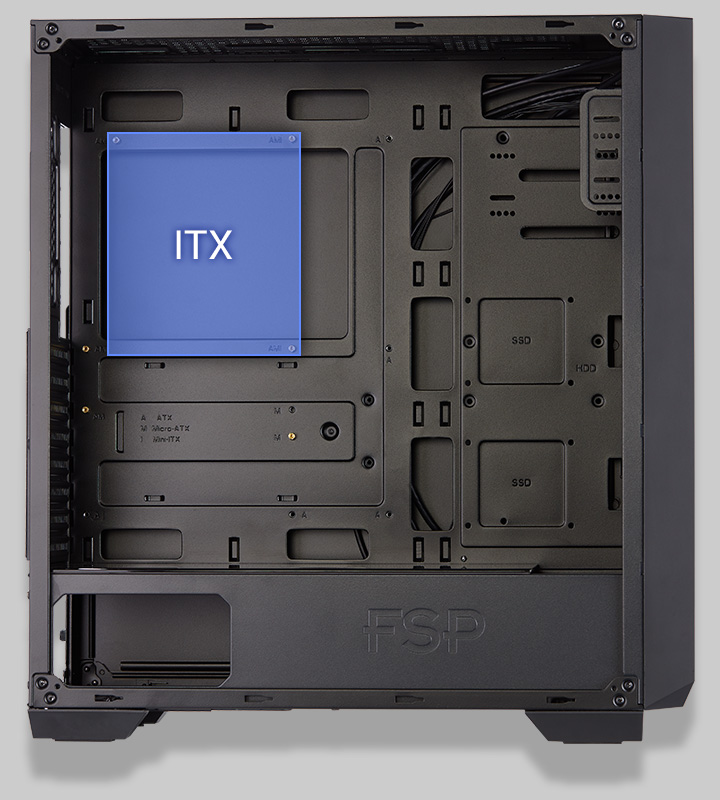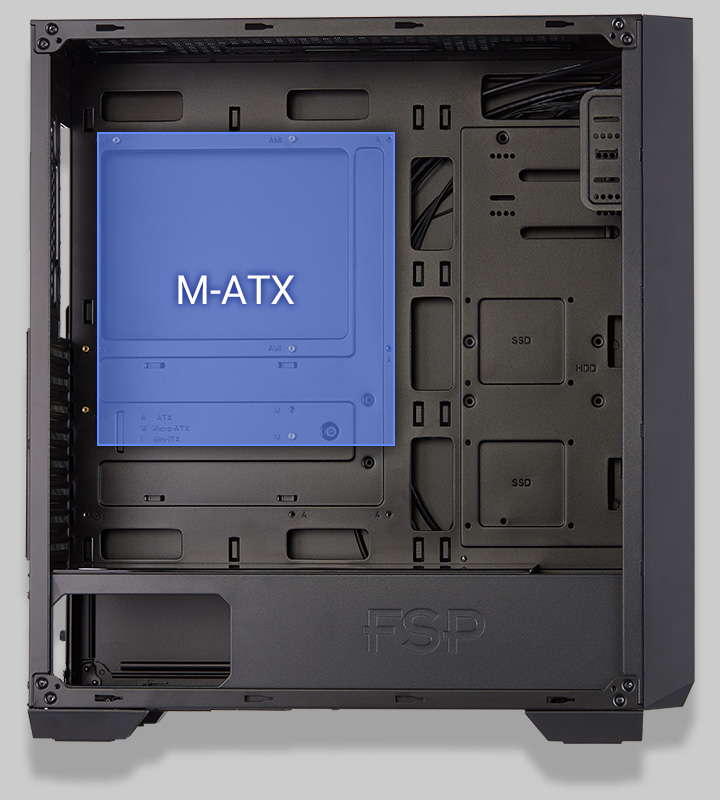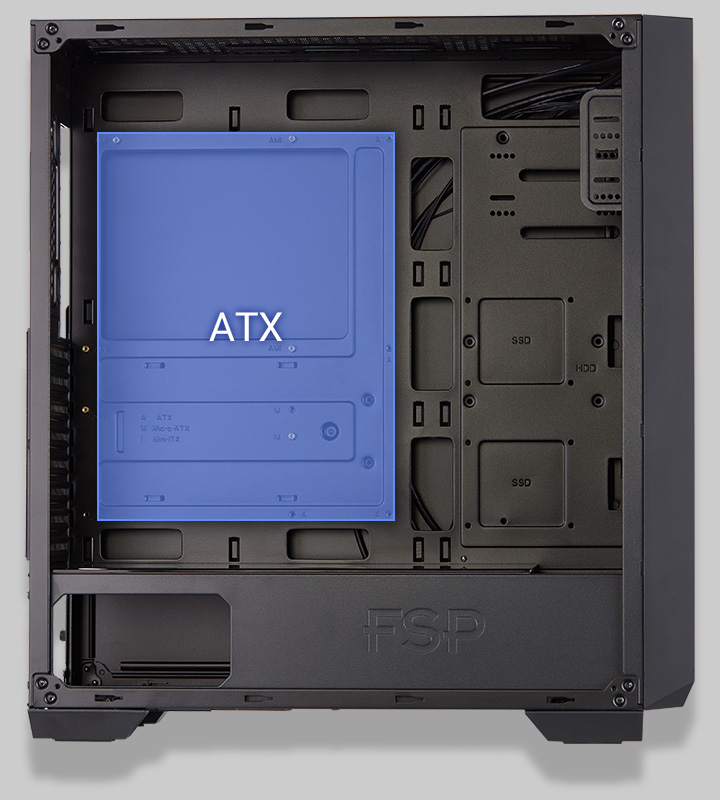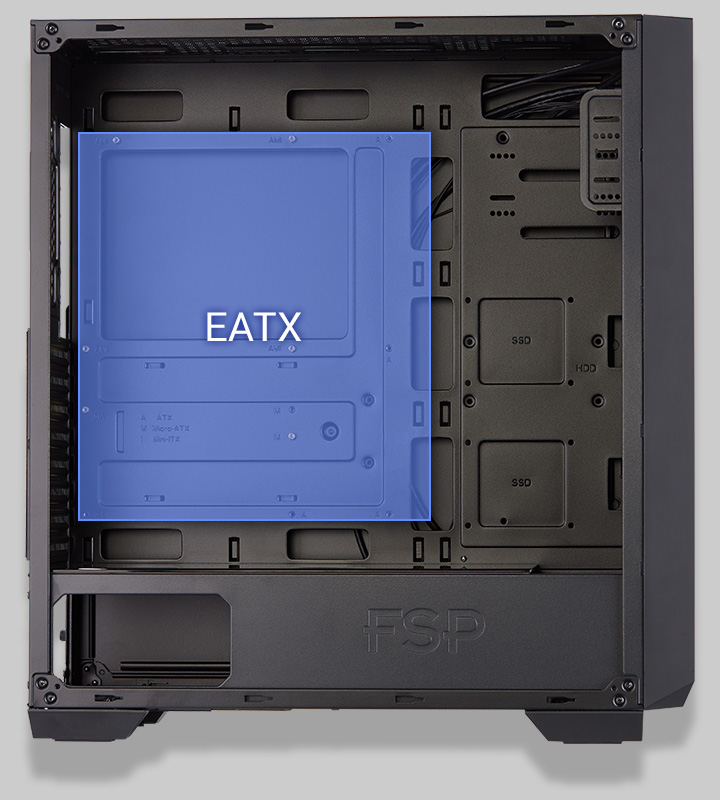 The CMT520 Plus supports most mainstream motherboard form factors such as E-ATX, ATX, Micro-ATX, and ITX, while the PSU is conveniently installed at the bottom of the case.
Smart, Simple Cable Management
Streamlined-Airflow
With three 120mm ARGB LED fans in the front and a 120mm ARGB LED fan pre-installed in the rear, you will always be off to a cool start.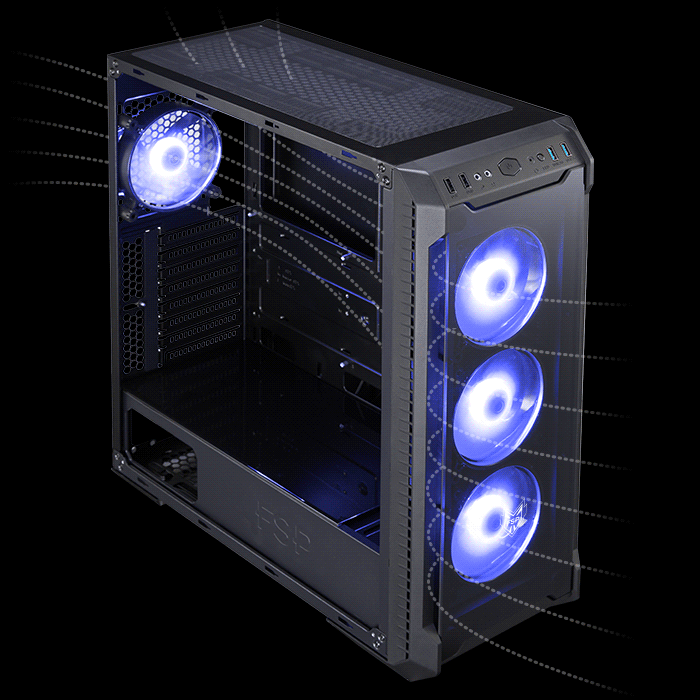 Upgraded I/O Panel
Two USB 3.0 and two USB 2.0 ports promote high-speed data transfers and expansion potential.
Installed Schematic
Halo Cover with magnetic adhesion.
Clean Storage Tray 2 x 3.5"HDD and 4 x 2.5" SSD bays.
CMT520 Plus supports high-end graphics cards with a max length of 423mm.
Supporting 8 x PCI-E expansion slots.
*All pictures above are for reference purposes only and should be considered illustrative. Actual product colors may vary due to product enhancements or your monitor settings.
Specifications
Product Name
CMT520 Plus
Type
ATX Mid Tower
Color
Black
Materials
SPCC, Tempered glass x 2
Weight
8.5KG | 18.73LB
Dimension LxDxH(mm)
495 x 215 x 510mm
19.49 x 8.46 x 20.08inch
Maximum CPU Cooler Height
163mm
VGA Card Length
423mm
Expansion Slots
8
M/B Type
E-ATX, ATX, Micro ATX, ITX
I/O Panel
USB3.0 x 2, USB2.0 x 2,Audio
Power Supply Type
ATX
3.5' Drive Bays
2
2.5' Drive Bays
4
Cooling System
Front: 120mm ARGB Fan x 3
Rear: 120mm ARGB Fan x 1
Fan & Water Cooler Supply
Front: 120mm/140mm x 3, or 360mm Radiator x 1
Top: 120mm x 3/140mm x 2 or 360mm Radiator x 1
Rear: 120mm x1
Radiator Supply
360mm x 2